Handystacks, NZ
Learn how MyTrucking got the unique business Handystacks managing their jobs and paperwork.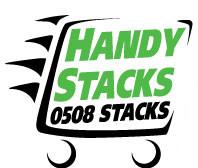 Handystacks
Whether you're after a pallet of dry stacked firewood, pure artesian water, vegepod container garden or a 500L bulk bag of organic compost, supersoil or mulch – our heavy home delivery service is here to make life easy for you.
HandyStacks provide quality products, combined with a unique delivery method and prompt reliable service. With a minimum width of 850mm, our mini-forklifts can navigate most household pathways and garden gates, placing your purchase in your shed, carport, garage, or garden.
Servicing Auckland, Waikato, Bay of Plenty, Hawke's Bay and Wellington.
What issues needed to be overcome?
"Success and growth can be a downfall if left unmanaged. The popularity of our products, and the growth we were sustaining, meant things were getting out of control, and it was happening quickly.
"We'd looked at other products but none seemed to be quite right. It became apparent that we were going to need to work with a company who would put in some work around our specific requirements, and we needed to find a program that could cope with our unique service model.
"It was a huge relief to find that MyTrucking could be so flexible with their system and service."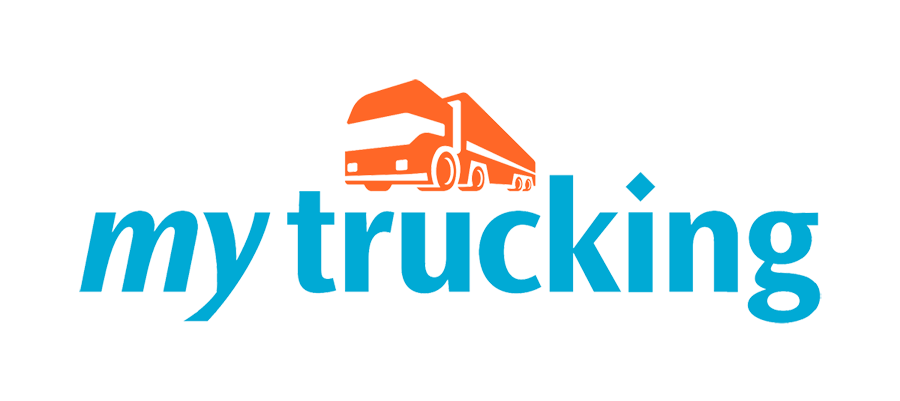 Handystacks joined MyTrucking in June 2017
Before
Paper and notes stacking up
Workflow getting out of control
At risk of errors and burnout for staff
Unable to keep up with the growth of business
After
Much reduced data input and paperwork
A scalable and reliable process in place to help with the growth of the business
Information and billing always accurate
Comprehensive reporting
We now know where things are at, at a glance.
Why MyTrucking?
"We are rapidly expanding and believe we would have extreme difficulty keeping up with our workload, had we not changed over to the MyTrucking system."
How easy was it switching to MyTrucking?
"Switching across to MyTrucking was made easy by the support staff. They were with us every step of the way. They listened to our concerns and created various functions specific to our business."
What are the key benefits that MyTrucking provides?
"Without a doubt the seamless integration between MyTrucking and Xero, but also the ease with which we can schedule so many different deliveries and trucks within different parts of the country. Being web-based, all members of our staff can work from any location (even overseas), and if someone is away, it's easy for their work to be picked up by another staff member – no disruption to the business."
Where has MyTrucking helped most?
"The ease with which MyTrucking and Xero integrate together is fantastic. We were initially skeptical about whether using MyTrucking would be suitable. The fact that they constantly review and update their system is another bonus. We have found the people at MyTrucking absolutely incredible to work with and they are happy to come up with solutions to new situations which may arise."
Popular features that will change your world
Simple yet powerful time-saving tools to stream-line your business and grow your bottom-line.
Simplicity
No training required, every member of your team will be productive from day one.
Driver app
A drivers app that works with iPhones and iPads & Android phones and tablets.
Integrated invoicing
Fully integrated with Xero & MYOB AccountRight makes invoicing a breeze.
Position at a glance
Executive view shows financial position & vehicle performance at a glance
Auto-pricing
Save time looking for that last used rate, it's automatically applied.
Enterprise
An enterprise add-on enables enterprise based views based on business units.
Custom reporting
A powerful reporting engine, create and save regular reports, dead easy.
Smart entry
Smart sensors such as changing a rated price to fixed simply by entering a total.
Invoice descriptions
Preset invoice descriptions save time and typing, captures job information automatically.
Single entry
From a single entry the job flows through to invoicing like magic.
Easy job management
Split, copy and replicate loads & jobs, or change vehicles all quick and easy.
Cloud based
Accessible from anywhere you have wifi or network connectivity.
© 2022 MyTrucking Ltd. All rights reserved