MyTrucking came about through helping a friend tame the paper trail. Established in 2014 by Wairarapa couple Sam & Sara Orsborn, MyTrucking was developed alongside a local transport business to stream-line a laborious paper-based system, and in particular lessen the hassle of admin (invoicing). The initial offering of MyTrucking proved to be quite popular among several other local livestock transport companies, so they approached a local developer for assistance to make it available to a wider audience.
MyTrucking "in the cloud" was launched and it was soon after that we realised we could change the game for small and medium sized transport businesses everywhere. Every time we demonstrated our simple, powerful cloud-based transport management software to new prospects, we could visibly see the joy of having removed the burden their old paper based system had them under.
Sam and Sara now work alongside a team of 19, who each bring different skills to the table and work together to achieve a shared vision for the company and its customers.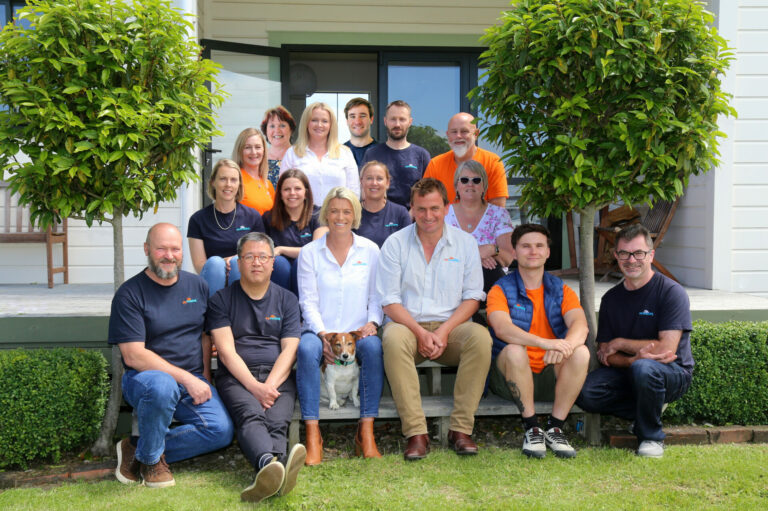 We love helping other small businesses transform the way they do business, and we are only getting started.
MyTrucking is a values-based business. Our origins are in a small set of values, and we use these values to guide our decision making. Together, our values underpin our culture.

The MyTrucking team is based in a newly renovated property on the Orsborn farm.
Location:
416 Carters Line
East Taratahi
Carterton, Wairarapa
New Zealand
Interested in joining us? Click below to get in touch 👇