Try MyTrucking FREE
for 14 days!
Get full access, free mobile app, unlimited users, free online training and support!
No credit card required, just fill out the form below.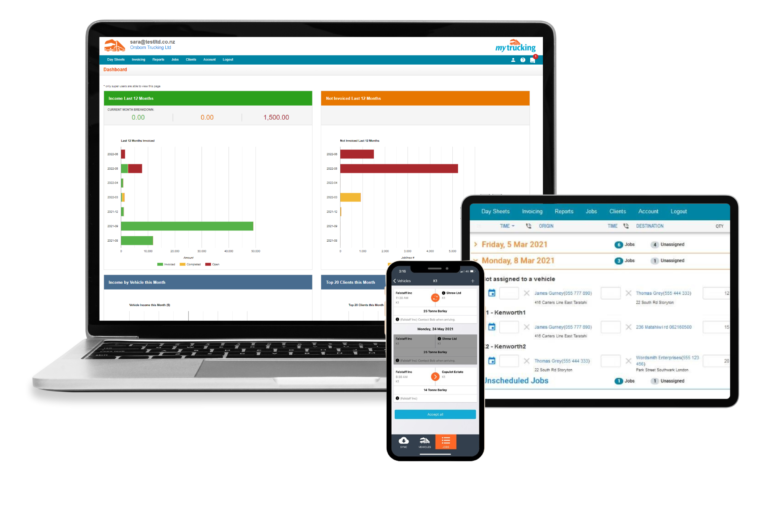 Trusted by customers world-wide.
"Hey guys just wanted to say we are loving the MyTrucking software, it's been a total game changer for us!"
"It's remarkable how it's changed the office and admin staff's lives, and taken the pressure off."
"We love that everyone is on the same page, at all times, and that the risk of lost or forgotten jobs has been eliminated."