Transport Business Invoicing - Top Tips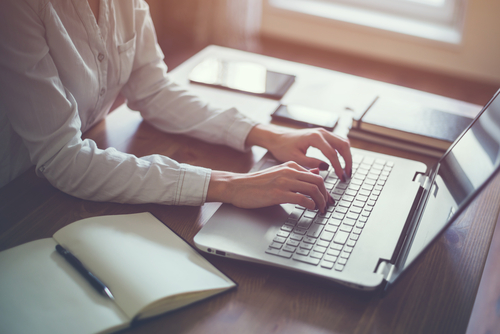 Why Are Invoices Important For A Business?
Your invoices reveal a great deal about you. Regardless of how hard you work and how efficiently you run your team, you'll have a hard time gaining consistent work if your admin is rushed and unprofessional. 
Simply put, the trucking invoices you issue directly impact how customers perceive you, whether as a professional outfit or a bunch of amateurs. Not only is it important for your invoices to be visually attractive, but it's also worth considering when you deliver them, what payment choice you offer and how you deal with overdue accounts. 
In this article, we'll be looking at tips for creating an effective invoice, how to resolve cash flow management errors and invoicing best practices. So, if you're starting a new trucking company, or perhaps didn't give your invoices a lot of thought when you first set up, we're here to help. 
Tips To Craft An Effective Invoice (With Template)
You'll find a handful of essential features on any adequate invoice. You'll find all of them on our free template, but we've also listed them so you can check if your current invoice is fit for purpose. All invoices should include:
Date, GST number, and description of the service
At the most basic level, all transportation invoices should include the date the service was provided and a brief description of what was carried out. The more information you provide, the less likely you are to field calls from confused customers, but it's worth finding a happy medium. 
If you're registered for GST, you'll also need to provide your GST number on all invoices. This will ensure that you are collecting GST on your earnings, which you must then declare on a regular basis on a GST return to IRD (either every two or six months).
Payment methods and information
To ensure you get paid on time, be very clear on your invoice when the transport invoice bill is due and how the customer can make their payment. 
Customers prefer the ease of paying by credit or debit card online, so try to include that option if you're able to. If your accounting software doesn't offer this function, you may be able to add it by subscribing to Stripe or Paypal.
We recommend avoiding cash payments at all costs.  These are challenging to track and can raise eyebrows with IRD at the end of the tax year.
Quantity and price of the goods
If relevant, include the number of goods or services provided. You could also include an hourly rate, OOH surcharges or any other information that relates to the breakdown of costs. The more you can break down the total cost, the more justification you provide your client and the less likely you are to be met with follow-up questions. 
Logging the quantity and other specifics as part of your order and invoicing process can also help you to track trucking revenue per kilometre and reduce trucking costs through better fuel management.
Of course, if you use MyTrucking transport management software, your invoices will be auto-populated for you. Simply integrate your Xero or MYOB account, and all completed job data will be pulled into invoices, ready for you to approve and send. 
Best Invoicing Practices For Your Trucking Company
While the best invoicing practices can vary depending on your industry, a few stand true in any sector. As a trucking company, your transport invoice bills should include the features listed above, and the entire system of dealing with invoices for transport services should follow best practices. 
Here's everything you need to know about sending and managing your trucking invoices:
Provide detailed rate information
There should be more information on your invoice than just the sum. Fuel surcharges and any other additional fees should also be listed and separated out individually. The more details you supply, the less likely your customer's accounting department would postpone payment of your invoice. Your invoice will, however, remain unpaid on someone's desk if they're unsure of what you are billing for.
Follow up on overdue invoices
Recent statistics show that almost 60% of invoices are paid after their due date. This is a startling statistic, especially because this will include many sizable corporations. Although we'd expect larger companies to pay promptly, it's quite common for invoices to get overlooked or lost, especially when yours is one of hundreds received each month.
Lessen the likelihood that your invoice will be paid late by including flexible payment alternatives on your invoice, such as discounts for prompt payments or a range of payment methods. Communicating your timeline for invoice payments to your client respectfully and clearly is another strategy to ensure that you receive payment on time.
Learn other tips to improve cash flow and prevent your business from being slowed down by expenses. 
Use an automated freight invoice auditing software
Invoice auditing software is a must if you're dealing with a lot of invoices at a time. When the bill hits your system, the automated audit checks that it isn't a duplicate and also compares it to the invoice amount.
This system can take the hassle out of cross-checking invoices as only unusual invoices will be flagged for the involvement of your admin team.
Actively manage your freight rating system
The typical freight auditing system has procedures that will flag an invoice if it contains identical details to a previous invoice. The issue with this strategy is that it is only partially effective. 
For instance, a carrier may issue a new invoice using a modified number that uses prefixes or suffixes. That second invoice is very likely to be paid under these systems. By actively managing your freight system, you can combine technology and experience to catch any incorrect payments before they leave your account.
Use data analytics to identify trends
The data you collect through your invoice procedures is excellent for analysing and using to gain business insights. Those serious about cost management and process optimisation can use this increased visibility to make intelligent decisions that guide the future of your business. 
You can examine your costs and processes, lower trucking expenses to increase profits and find new opportunities for growth by using a solid business intelligence platform where data is standardised and presented in useful ways.
In Summary
The features and integrations made possible through accounting software for trucking businesses can take even the smallest of operations to the next level. Say goodbye to manual invoicing and "hello" to powerful accounting platforms like Xero and MYOB. 
External Links
For more information on the topics covered, go to;