Avoid Trucking Expenses Eating Into Your Profits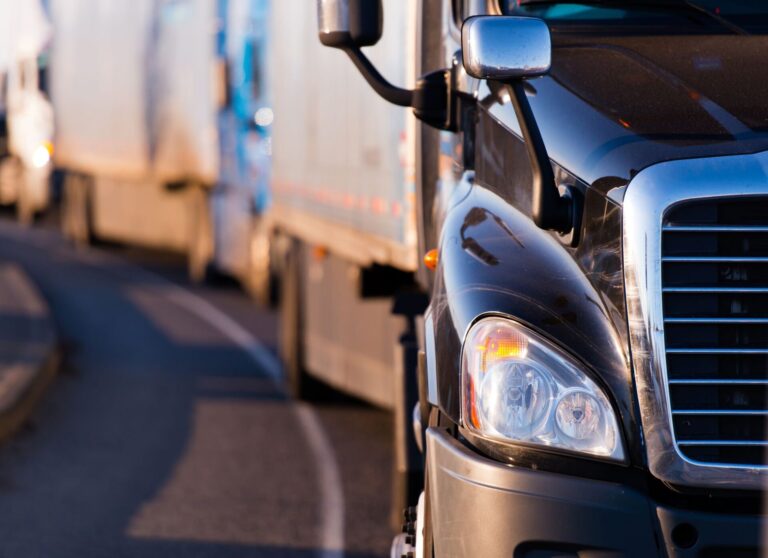 Avoiding Trucking Expenses
As you know, operating a successful business relies heavily on keeping expenses low and revenue high. In doing so, you are able to maximise the amount of profit your company can make.
However, in the trucking industry, expenses are a daily part of your operation, and unless you run a tight ship you can easily fall into some common mistakes. Without proper attention, your trucking expenses can spiral out of control, eating into your profits and damaging your business.
But don't worry, help is at hand. By using some of the insights this article will provide, you will keep your finances in the black and enjoy the fruits of a successful trucking business.
Common Expenses Associated With Trucking Businesses
Identifying your main trucking expenses is essential for your company's financial plan. Let's take a look at a few of the more obvious ones.
Cost of purchasing or leasing fleet
One of your most significant purchases will be purchasing or leasing your fleet of vehicles. Whether purchasing a new truck to replace an old one or making monthly payments towards leasing costs, the result can be a considerable amount of money spent.
Fuel expenses
The constant need for fuel can mean this expense is both regular and varied. Fuel prices can alter greatly, making it hard to predict future costs. By tracking trucking revenue per kilometre, you can gain insight into your expenses and help plan for upcoming costs.
Regular fleet repair and maintenance
Keeping your vehicles on the road is also a large trucking expense for your company. Regular maintenance work is important in making sure your fleet is ready to carry out its daily tasks and continue bringing in much-needed revenue.
Insurance
Insurance is a category in which, other than meeting legal requirements, you'll need to weigh costs vs benefits carefully. The more coverage you have, the higher your monthly premiums will be. But the less range you have, the more risk of unexpected trucking costs.
Non-trucking specific business expenses
Other than your drivers, you may have to hire other employees to help run your business, especially if you manage many trucks. Extra support will be needed to deal with trucking invoices and payroll.
Key Elements To A Profitable Trucking Business
Once you have identified the common areas for trucking company expenses, it's time to focus on some of the tools that make a business more profitable.
Know the difference between your costs and expenses
The cost is the investment made in your company, while your trucking business expense is the amount needed for the operation of your business.
Determine your cost policy based on your objectives
A company without a cost policy can be affected by unplanned spending. A clear focus on your business objectives will allow funds to be used where most needed.
Know your break-even point
The breakeven point is the lowest amount of revenue necessary for no losses and where the benefit is zero. Once you move into the positive, you transition to profit territory.
Forecast your income statement
This is an important aid in determining the success of how well you're operating and the success of certain services.
Tips To Avoid Trucking Expenses Eating Up Your Profits
We have covered costs and money-making strategies for your business. Let's now look at how you can prevent your expenses from hitting your business where it hurts – your profits.
Keep track of your budget
Your company's expenses may change weekly. Good tracking means watching what you spend regularly and thoroughly examining your budget at the close of each month.
Determine your cost per kilometre
Travel cost per km is used to calculate the profit margin on each load, making price planning for future shipments more accurate and helping increase profits through load planning.
Outsource processes like HR and accounting
For all trucking companies, it's good to let management focus on what they know best, such as operating fleets, fielding orders and arranging deliveries. Using accounting software for trucking business areas, HR and payroll, can reduce the workload of managers.
Educate your drivers
Transport companies often lose money when drivers operate in a way that costs them money without realising it. Making sure drivers are trained in more fuel-efficient operating means your company will make regular cost savings.
Lower idling time
One of drivers' more wasteful yet overlooked habits is idling, which consumes fuel and engine power despite the vehicle not even moving.
Set up tracking categories in your Xero to track expenses per truck
Xero uses tracking categories and can be an excellent way to track and view the individual expenses of any vehicle. This allows you to identify the main reasons for causing your high trucking business expenses.
Ensure timely vehicle maintenance
Routine vehicle inspections are important to the safety and performance of all fleet vehicles. These steps help make sure there is reliable performance from each truck and reduce the amount of sudden, unexpected breakdowns.
Plan and optimise your routes wisely
GPS will help to optimise your routes. Often, alternate routes are available and may be shorter, consisting of fewer stops.
Effective cash flow management
Using useful tips to improve cash flow will assist you in managing your accounts more efficiently. Once you resolve cash flow management errors, your company will be better prepared to weather peaks and troughs in sales, late invoice payments or unexpected expenses.
Implement fuel-cutting strategies
Fuel is the largest and most regular trucking business expense. While the price of fuel cannot be controlled, drivers can do their part to conserve fuel by practising good driving. Likewise, fleet managers can reduce trucking costs through better fuel management.
Use A Transport Management System To Reduce Your Trucking Expenses
The best way of reducing your trucking expenses, and boosting your business profits, is to use a transport management system (TMS). TMS systems are crucial in successful supply chains and benefit planning, purchase, transportation and performance monitoring.
They also benefit a company's admin by using the best invoicing practices available to link the billing and accounting areas of your business seamlessly.
In Summary…
The best way to avoid your profits taking a hit is to use a reliable transport management system from MyTrucking. This will help with the daily tasks involved in reducing your business expenses.
MyTrucking's Xero integration and integrated invoicing software are two of the beneficial tools we offer, ensuring that your finances are correctly looked after, and allowing you to do what you're best at.
Is your trucking business ready to invest in a tool that will take it to the next level?
More information
For more information on the topics covered, go to;