Eight Ways To Make Truck Fleet Management Smarter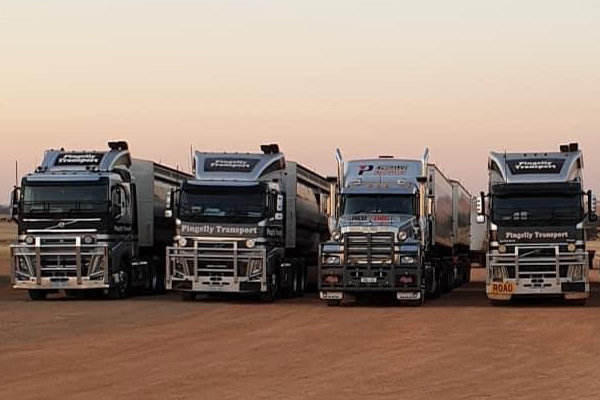 Overview Of Truck Fleet Management
Truck fleet management describes a collection of processes facilitating companies to observe and manage information regarding their vehicles and other assets, from purchase to end of use. 
As technology has advanced, more businesses have turned to fleet management software to provide better visibility into vehicle and asset utilisation, improve maintenance planning and manage the ownership costs. As fleet manager roles evolve, more businesses are finding benefits in digital processes, removing inefficient manual tasks and streamlining activities.
More companies are investing in fleet management systems. Software that allows them to record and access the information that they need, to keep up with the evolving demands of their role.
The following fleet management guide will show how fleet truck tracking can identify deeper issues impacting fleet and business performance.
Benefits Of Fleet Management For Your Business
Companies using a fleet management system (FMS) notice benefits across all aspects of their business; here are some of the main ones.
Improved Safety
A truck fleet management system is the best way to get real-time driver behaviour data. Fleet managers can identify drivers who are high risk and need additional training. An FMS can also create driver safety league tables, used for safe driving incentive programs.
Better Customer Service
Implementing an FMS will improve your customer service. Using a GPS tracking system, you can ensure your drivers stick to their schedules and routes, so they get to every appointment or make every delivery on time. Customers can be updated with the progress of their delivery, allowing more trust to be built with every shipment.
Reduces Labour Costs
Labour costs represent a large percentage of your trucking company's annual budget. Having a truck fleet management system that allows you to run your operation more efficiently, may mean needing fewer people. As a result, reducing your labour costs and other costs associated with employing staff.
Lowers Maintenance Expenses
Going digital for your trucking fleet maintenance will allow you to create an efficient schedule that helps ensure vehicles receive routine maintenance. Fleet managers can then spot and remedy excessive wear and tear before it becomes a significant issue. This reduces vehicle downtime and maintenance costs, highlighting the importance of fleet asset management.
Eight Ways To Make Your Truck Fleet Management Smarter
Investing in a truck fleet management system is a smart move for any business in the haulage industry. But how can it make your operations more innovative and more efficient? Let's look at some areas of your business that an FMS could revolutionise.
Automate Your Route Planning
Automating your routes will ake your day easier. What used to take hours can be done in minutes. You won't have to plan each journey manually, and can plan more efficient routes in real-time. In addition, you can get insights into your fleet's performance and use key metrics to make strategic decisions. 
Go Paperless
Going paperless allows drivers to maximise their driving time. Data is uploaded automatically, which lets you schedule maintenance and order new parts more efficiently. Real-time reports are generated automatically, and notifications can be sent with the touch of a button, allowing faster and more precise communication.
Enhanced Communications Between The Main Hub And Drivers
Clear communication with your drivers is an important way to keep them updated about driving conditions and any changes to their schedule. Having one central hub where all lines of communication go through reduces the risk of anything being missed or relevant information being passed on to multiple drivers at once.
Get Commercial GPS And Navigation Tools
Regular GPS and navigation tools are not enough for a commercial fleet of trucks to efficiently maneuver to and from their destinations. With a navigation device designed specifically for commercial truck use, you will reduce stress on yourself and your drivers. These devices show weight limits on roads and navigate around low bridges or other obstacles that trucks face. 
Look For Ways To Reduce Costs
Your fleet might be losing money in areas you aren't aware of. Truck fleet management systems help provide tips to reduce fleet costs because they continually gather and analyse data on vehicle and driver behaviours. This information can be used to keep vehicles in the best condition possible and limit downtime, ensuring everything is running as it should.
Optimise Your Fleet
Managing fleet expenses is essential when trying to optimise the running of your fleet. Using the right technology, you can boost the efficiency of your fleet by a significant margin. This will allow you to take on more jobs, improve overheads, and keep your drivers safe.
Improve Your Driver's Performance And Promote Safer Driving
Fleet driver management can help you ensure that your drivers get regular training that improves their efficiency and safety. Fleet truck tracking can be used to see who needs extra training and what type of training they need. In addition, saving on fuel costs and reducing bad driving behaviours such as hard braking, excessive idling, and overspeeding.
Preventive Maintenance To Optimise Uptime
Regular maintenance on a fleet of trucks is a key part of your operation. A truck fleet management system can track what has been done to a vehicle and when. This means that you always stay on top of routine maintenance. You can also ensure you have the correct parts for changing oil, brakes, and other parts.
In Summary…
There are numerous benefits of investing in a truck fleet management system from MyTrucking. 
Job information is captured immediately on completion of the job and returned to you instantly, so there's less chance of jobs being forgotten or paperwork going missing.
Useful data is constantly being generated, which could help clarify those tough decisions such as leasing vs buying fleet vehicles.
Our driver's app is compatible with both Apple and Android devices and even works when out of network range. We also make it easier for your customers to do business with you with our Customer Portal. 
And MyTrucking is fully integrated with Xero and MYOB AccountRight, meaning jobs flow seamlessly through your accounts system. 
We offer the complete package, and by using our services, you have more time to focus on areas of your business that you didn't before. Allowing you the space and time to expand on your operations.
External Links
For more information on the topics covered, go to;