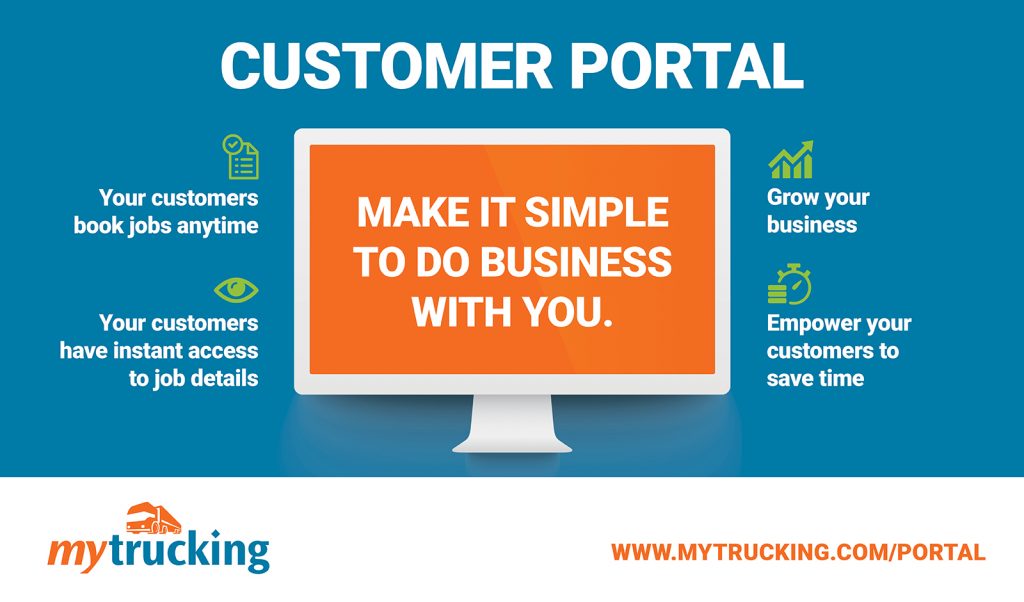 MyTrucking has added a new feature that will help make it easier for your customers to do business with you.
Customer Portal is an online booking system for your customers, where they can submit a job request to you – anytime, anywhere. It's like giving your customers their own mini version of MyTrucking, while you still keep control over what jobs you accept and how they fit into your workflow.
The MyTrucking Customer Portal is something that many MyTruckers have been asking for. It has been designed to save you even more time and money, further reduce mistakes, and help you focus on doing more of the business that you do best – transporting.
Click here for more details and to find out how to invite your first customers.
Check out this short video on how Customer Portal will help both you and your customers.