Here are some updates from the year so far! We've had lots of AMAZING customer catchups, NEW product releases, NEW integrations, NEW team members, NEW video series, lots of events, celebrating 9 years in business and more.
"Our customers and their feedback on the product have been a huge part of our growth and a key reason for our success. We view our customers as part of our team too, and we appreciate each and every single one of you." – Sara Orsborn, Founder at MyTrucking.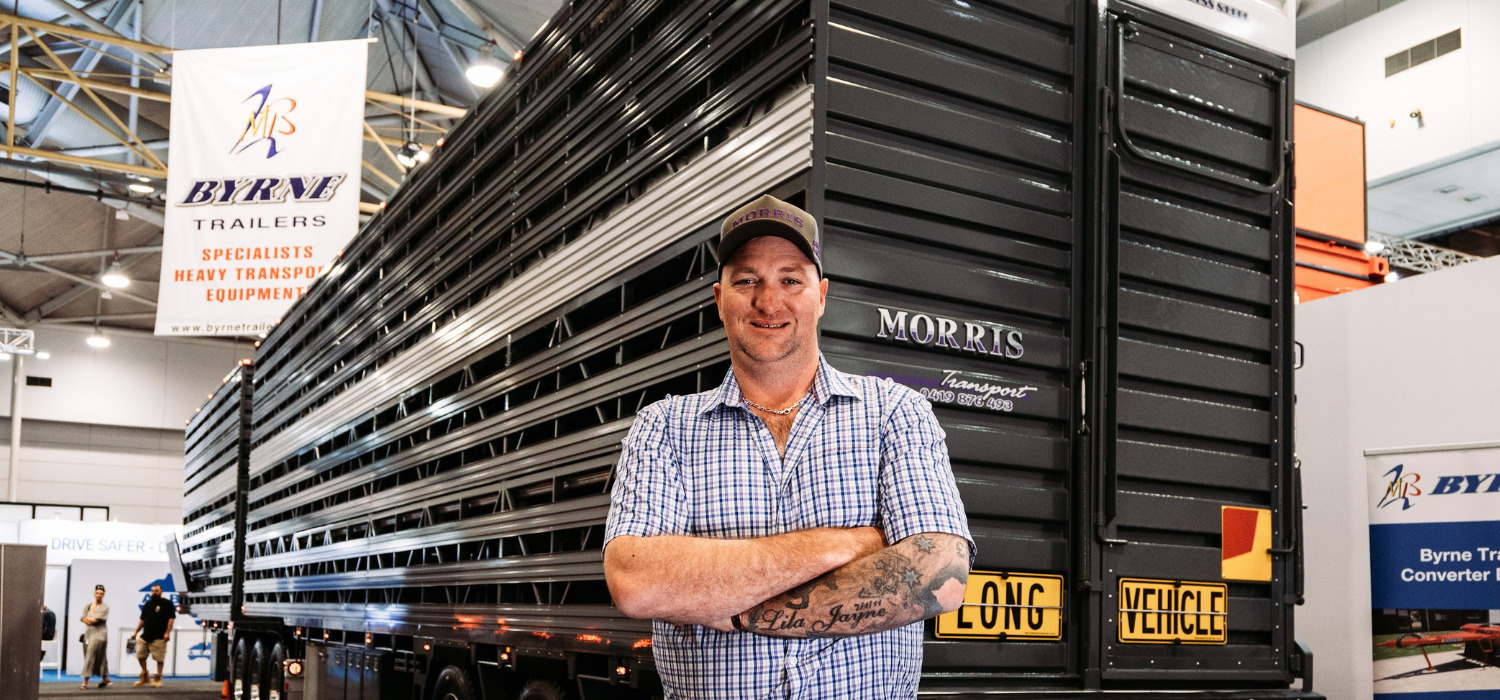 We've loved having opportunities to meet MyTruckers in person this year – largely thanks to the Brisbane Truck Show! One MyTrucker we caught up with was Peter from Morris Transport. Based in South West Victoria, Morris Transport predominantly transport livestock, fodder and timber throughout Victoria and New South Wales.
We love to keep up to date with the latest trends and insights in the transport industry! In March we attended NSW Bulk & Rural Carriers Annual Conference held in Tamworth, and the Brisbane Truck Show last month. We also regularly visit our customers – our support team have just got back from a South Island NZ Road Trip to Christchurch and Invercargill.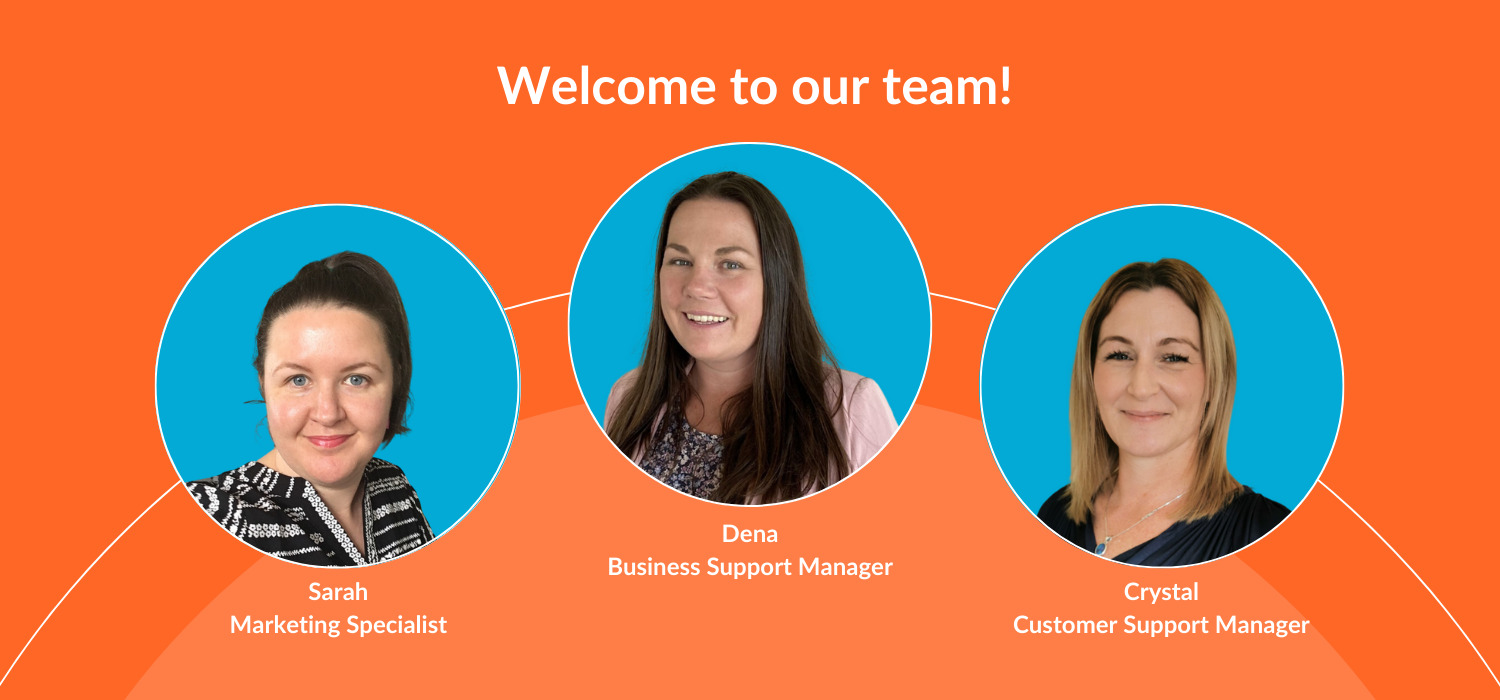 The MyTrucking team is growing! A big welcome to new team members Crystal – Customer Support Manager, Dena – Business Support Manager, and Sarah – Marketing Specialist (covering Emily's role while she's on maternity leave).
Put a face to a name, meet the rest of the MyTrucking team. Contact one of our friendly team members today, you'll find all their details in the link below.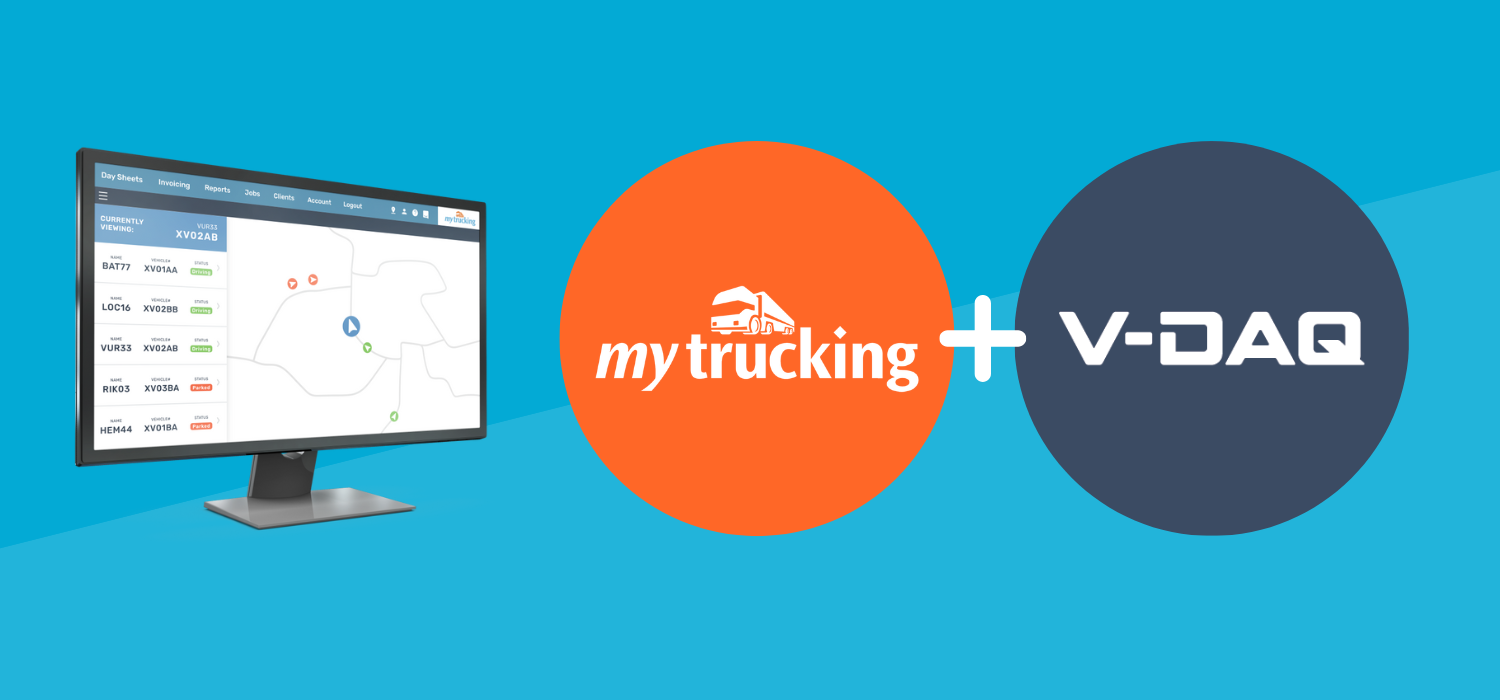 NEW V-DAQ + MyTrucking Integration
We are excited to announce our latest partner integration with
V-DAQ
, for our Australian customers. This integration simplifies compliance and maximises productivity through vehicle tracking.
"MyTrucking's recent integration with V-DAQ is another innovative step forward towards simplicity by two top quality providers". – Jeremy Horne. Horne Ag, NSW.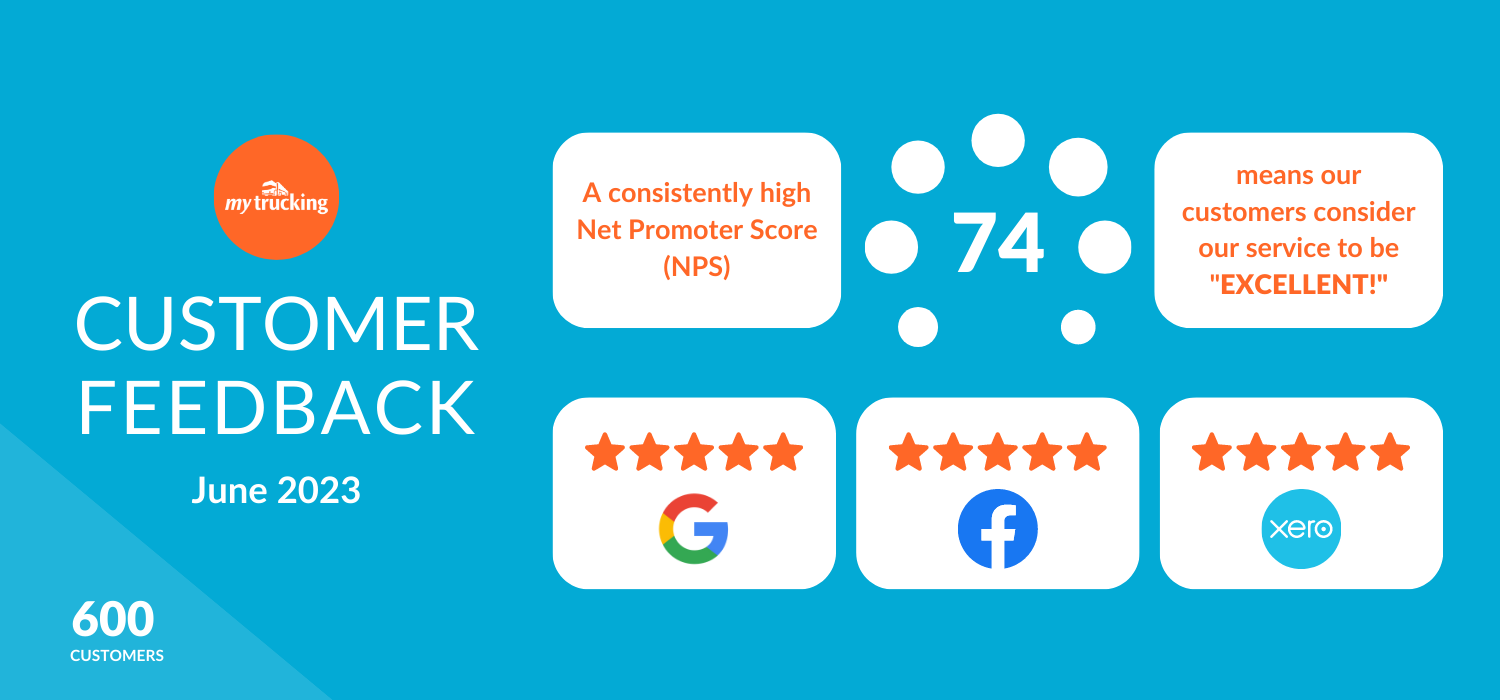 Looking at our recent Net Promoter Score (NPS) MyTrucking has been ranked as 
"Excellent"
 from our customers, with a consistently high score. THANK YOU for rating us!
We focus on creating and maintaining strong relationships with our customers because we know we are more impactful when we work together towards a shared vision or goal. Our customers always come first which drives everything we do here at MyTrucking – from new feature releases to offering outstanding customer support.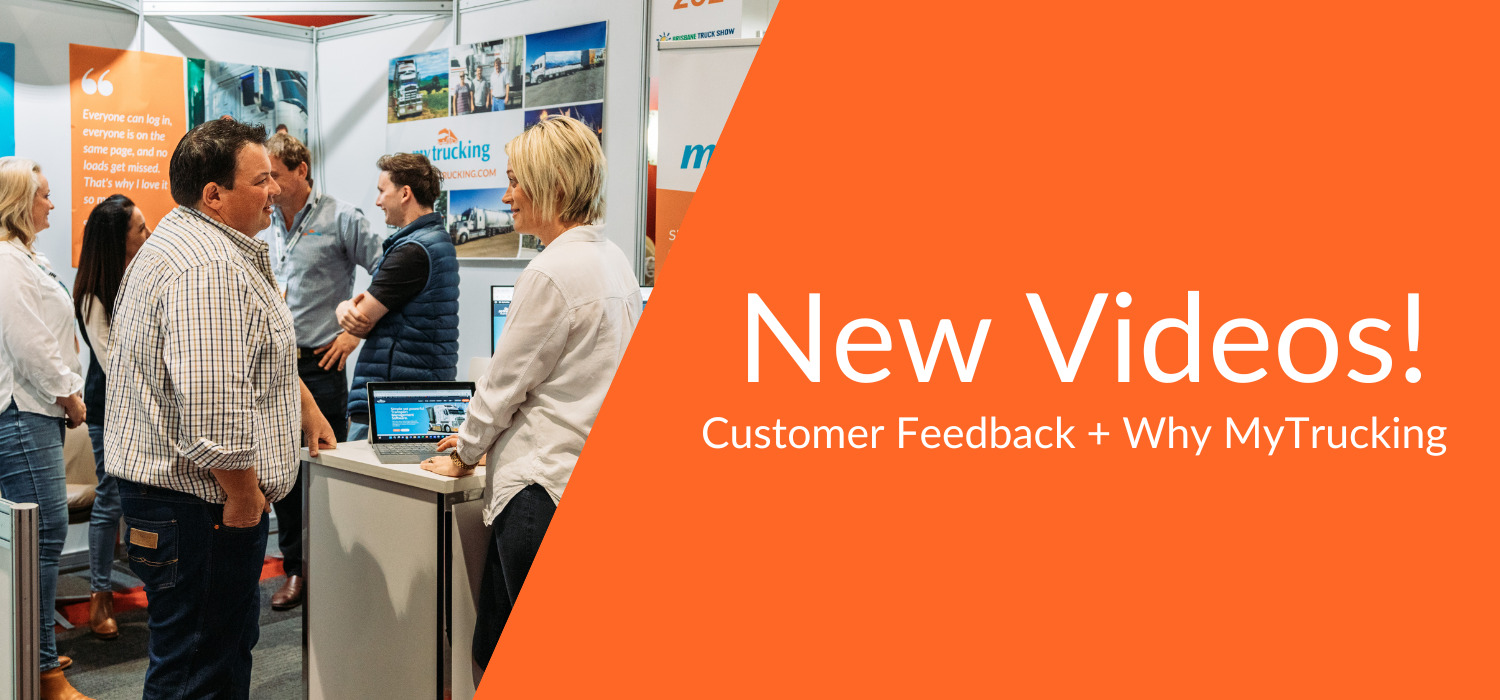 Check out our latest video series! You can hear customer testimonials and learn lots more about MyTrucking. REFER A MATE – feel free to share these videos so they can learn more about MyTrucking.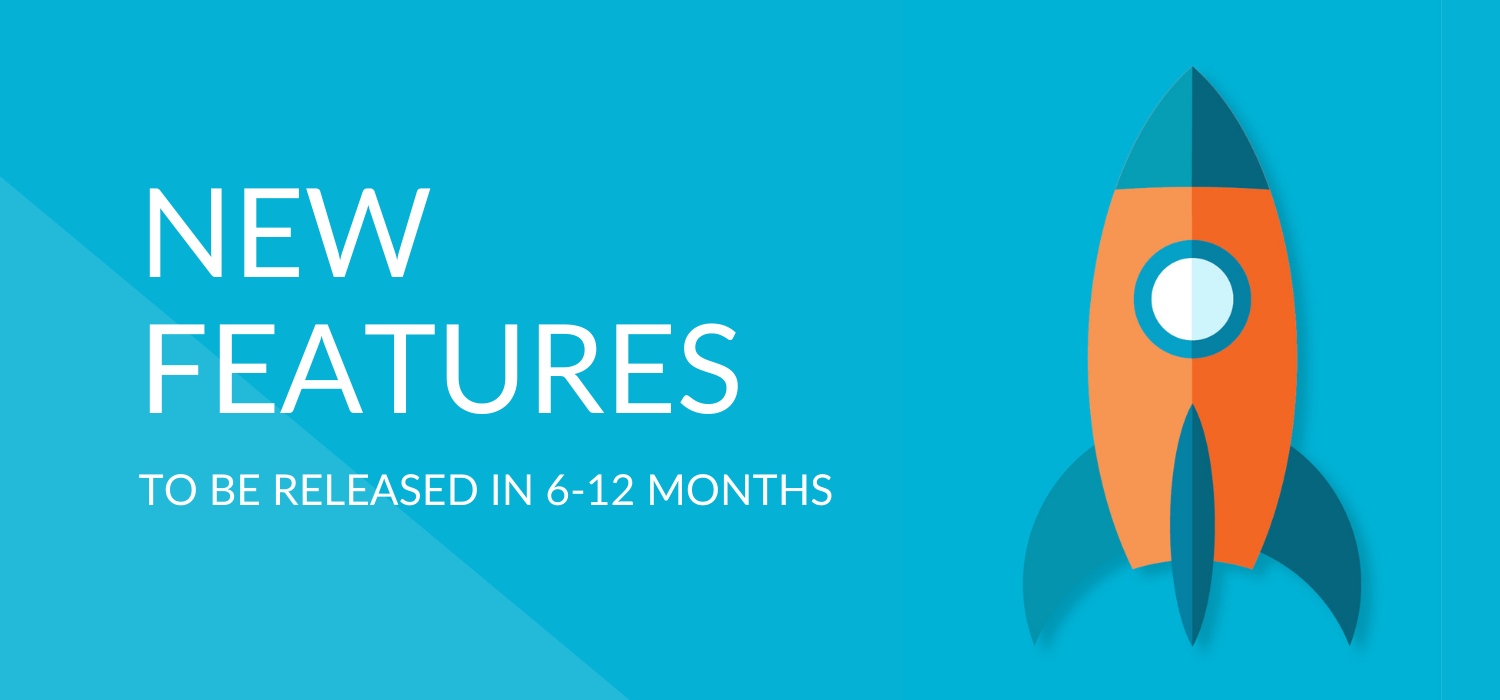 NEW Features – Coming Soon
We're busy working on some exciting new features to come out in the next 6-12 months!
Jobs API: Open API for you to have jobs come in from other systems
Custom Reports: multiselect of fields in reports, rather than only able to select 1
Multileg: ability to have multiple legs and vehicles on one job
Refreshed mobile app: various new additions. Read here
Inter MyTrucking: ability to send jobs to other transport companies to do, that also use MyTrucking.
Customer newsletter June 2023 – a big thank you!
Don't forget to REFER A MATE – and we'll send YOU a gift card! MyTrucking is all about family. It's thanks to our MyTrucking family – (that's you!) – that we're here and it's also thanks to your referrals that we're growing so fast.
Any questions or feedback about our customer newsletter June 2023? Contact us.