MyTrucking is all about family.  It's thanks to our MyTrucking family – (that's you) – that we're here and it's also thanks to your referrals that we're growing so fast!
For each new mate that you refer and who signs up to MyTrucking, we'll send you a gift – handpicked by one of our family and sent to you.  We've got beer, wine, food, coffee mugs and vouchers on the shelves ready to go!
There's no limit on the gifts we'll send – when a mate of yours joins the MyTrucking family, it will be on its way to you.
If you know a mate that needs MyTrucking, please complete the form opposite and we can get the ball rolling!
And as an extra thank you from us, if you are one of our top 20 referrers but your mates don't sign up, you're still be able to get your hands on MyTrucking merch or gifts, to show our appreciation. So everyone's a winner!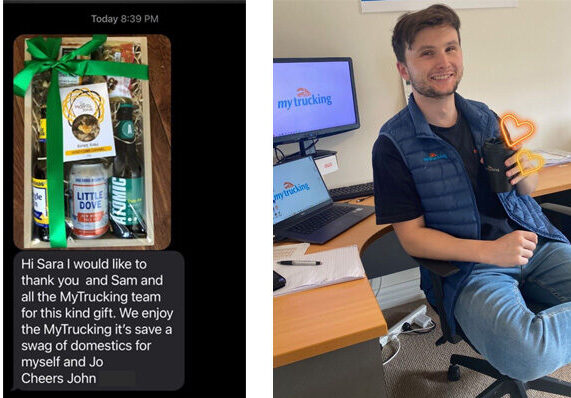 © 2022 MyTrucking Ltd. All rights reserved