Selecting A Transport Management System For Your Small Business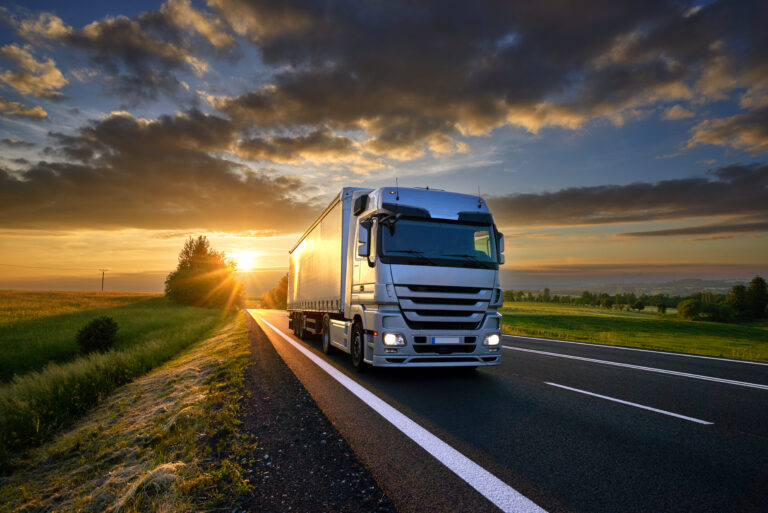 Transportation Management Systems (TMS): Need Of The Hour For Supply Chain Businesses
When your trucking business consists of only a few vehicles and is based in a small local area, handling your delivery logistics can be done manually or using simple spreadsheets and mapping tools. However, as a company grows and expands, so too does the paperwork. A Transport Management System (TMS) is one of the most efficient ways of keeping track of your operations. And, with features including everything from estimations and invoice integration to tracking and time-keeping, a TMS makes your business more responsive, resilient, and flexible – a crucial benefit in times of uncertainty.
From lockdowns to fuel hikes and more, the haulage industry has never been more under pressure. Combining easy record keeping with automated analysis, and so much more, a cloud-based TMS can bring your business into the modern era.
Corporate supply chain giant, GlobalTranz, predicts that small to medium businesses will be the quickest growing adopters of TMS systems in coming years. And as a kiwi-owned TMS provider on the ground, we've seen firsthand the value that the right software can give to small trucking companies.
Advantages Of A Transportation Management System
A transport management system supports the planning, executing, and optimising of goods moving through a supply chain. Managing all drivers, vehicles and locations, it offers you better insight into your operations, increasing efficiency and reducing costs.
Here are just a few of the ways a TMS platform can help your business.
Helps reduce human errors
Offer a more accurate and efficient service by integrating a TMS into your daily operations. Displaying all key data on a single screen, users can add jobs at the click of a button, reducing the likelihood of inaccuracies.
Improves customer satisfaction through accurate data
A transportation management system gives users real-time tracking and access to historical order information. So, your team will be equipped with accurate, detailed information to share with customers about delivery schedules.
Saves time and boosts cash flow
A TMS generates suggestions based on the data it collects about your business. This can save time and reduce expenses in a range of areas, including driver overtime and fuel consumption.
Learn more about how to boost ROI through effective transport management.
Available data can be used for strategic decision-making
There are many KPIs to track for proper transportation management, most of which simply can't be done using manual systems. Using your haulage data, a TMS can create reports that give you a wider view of your operations. You can use this information to make strategic decisions around spending, route planning and how you use your team.
Improves timeliness and accuracy of operations
A TMS can improve the timeliness and accuracy of all aspects of your business. Not only can you improve shipping speed with a transport management system, but the increased visibility of your fleet and drivers gives you the flexibility to make critical decisions in real-time.
Accurate order fulfilment
Overcome common challenges of transport system management with better tracking and supply chain visibility to fill orders more accurately than ever before. By using the auto-fill and repeat job functions of MyTrucking software, errors and discrepancies are virtually eliminated.
Learn more tips to eliminate dispatching errors.
Choosing A Good Transportation Management System
When TMS management systems first came on the scene back in the eighties, they left a lot to be desired. Clunky, slow and not much of an improvement on manual systems, they didn't offer much to small-medium businesses. Thankfully, we've come a long way since then. Today there are many different options for transport and supply chain management, suited to every industry and size of business.
Modern cloud-based transport management systems offer a wide variety of features and are scalable to grow with your business. But how do you know which is the right software for you? Designed by truckers, for truckers, MyTrucking offers everything you need and more. But, if you're still undecided, here are some things to think about when determining which TMS system is best for your business.
Identify your business's needs
Before looking at the features of a good transport management system, it's important to understand where your business would most benefit from support. After all, if you're struggling to keep on top of scheduling, a system that centres around customer communication isn't much use to you.
Look at how a TMS will meet your current business needs first, before looking at the other features it offers.
Check for integrations with other systems
If your TMS management system is going to take your business away from manual processes, it needs to integrate with your other systems. One of the most valuable ways a transport management system does this is by linking to your accounting software, so you can turn completed deliveries into invoices with a click.
MyTrucking integrates with both Xero and MYOB, making it a seamless solution from start to finish. Now is a great time to consider whether your current accounting software is working for you, or whether it's time for a change.
Opt for a cloud-based system
If you're not familiar with the term, "cloud-based" means that instead of your saved data being stored on a physical computer, it's securely stored online in "the cloud". What this means for you is that you can access all of your information from anywhere, simply by logging in with your unique password.
Whether your office PC bites the dust or you want to check in on how things are going while you're out fishing, cloud-based TMS systems make it easy.
Choose a reliable and secure system
Downtime costs money and causes knock-on effects for your business. So, to avoid unexpected issues down the line, choose a TMS that can offer you peace of mind. A trucking management solution should have rigorous security in place, protecting your data from breaches.
Check for custom reporting features
Although at first, you may not see much need for reporting features, once you've got to grips with your new TMS system, you'll see just how valuable they are.
Using vehicle tracking, driver logs and order information, custom reporting can give you insight into any aspect of your business. From identifying weak links to new opportunities, reporting puts the power of information in your hands. Not sure where to start? Read more about what trucking KPIs you should be tracking.
In Summary…
Selecting a trucking management solution may seem like a daunting task, but get it right and you'll never look back.
For more information on the topics covered, go to;