RuggedTab
Rugged Tab is a range of fully rugged tablets, laptops and handheld devices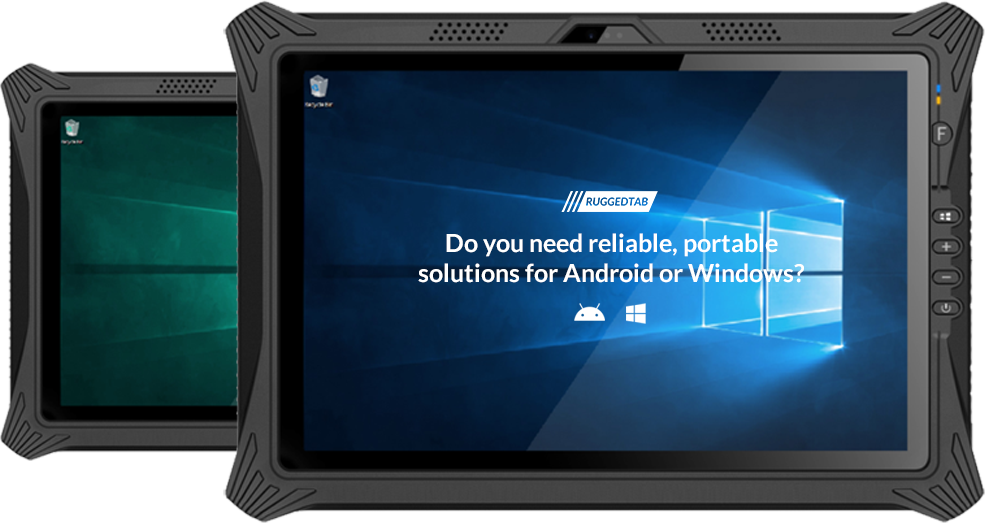 Who are RuggedTab?
The team at MyTrucking are happy to recommend Paul at RuggedTab. Paul has been providing rugged computer tablets now for over 12 years and has  satisfied clients throughout the world.
RUGGEDTAB products are designed, engineered, and manufactured in for New Zealand & Australian conditions.
Paul has built a strong business by working closely with software developers & integrators like MyTrucking to look after the hardware side of things for our client base – he'll support you through selection, delivery, implementation, and support. 
Tell me a bit more?
Utilising Windows or Android operating systems with integrated WiFi, Bluetooth, GPS, 3G/4G connections and a 1D/2D Barcode scanner the rugged tablets, handheld devices and laptops are water and dust resistant to IP67 with MIL-Standard 810G compliance.
Most tablets and devices include a standard 1-year warranty or extended global warranty option, with performance models having a 3-year warranty. Coupling this with competitive pricing enables you to concentrate on your area of expertise, whether it is transportation and logistics, warehousing, manufacturing, logging, construction etc. Furthermore, the RuggedTab team are always committed to providing a solution, not just a hardware product.