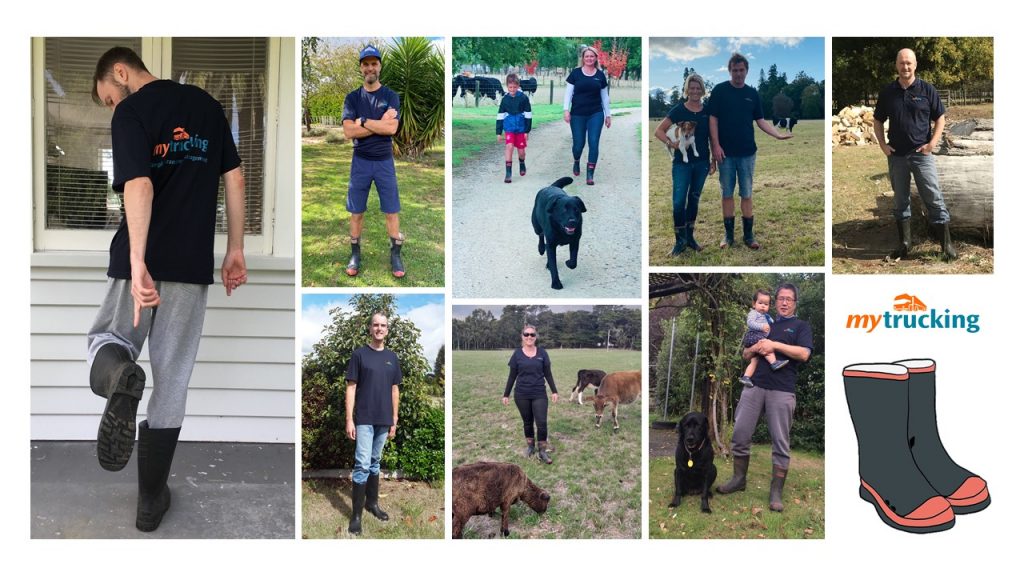 Despite working remotely due the Level 4 COVID-19 lockdown, the MyTrucking team came together (virtually) to show their support for Gumboot Friday on 3 April 2020.
While it is a very serious issue – 175 young Kiwi lives were lost to suicide in 2019 – Gumboot Friday is fun way to show our support for kids' mental health.
Check out more about Gumboot Friday (including why gumboots) and see how you can help support the mental well-being of our kids at the I AM Hope website.