Hauraki Bulk Ltd – Auckland, NZ

Hey guys just wanted to say we are loving the MyTrucking software, it's been a total game changer for us!
Cheers
Hauraki Bulk team
Overdimensional Transport Services Ltd – Auckland, NZ

Our team have been using MyTrucking across our fleet of 4 pilot vehicles and truck over the last month and are loving it! We have tailored it to suit the products we offer and using it on the go has negated the need for collating paperwork.
Having the platform connect directly to our accounts software Xero has streamlined our admin resulting in an estimated saving of at least 20 admin hours over the month. The team have easily adapted to the mobile app and paperless jobs, no need to carry docket books anymore!
Thanks to Jesse at TKO Contracting Ltd for the recommendation and Nat at MyTrucking for persevering with us to help create a better work life balance!
VT Transport – Auckland, NZ
MyTrucking has helped Auckland-based VT Transport Ltd grow by over 300% in just six years, going from 15-20 trucks to now having 68.
Pana says the transport management software gave his business a competitive advantage, helping him be agile and secure new clients. Being able to capture and store Proof of Delivery (POD) and email it to customers quickly, if needed, provided a valuable point of difference.
"Customers want good communication and record keeping, which is what MyTrucking delivers."
This has stood VT Transport Ltd in good stead when applying for tenders, which place high emphasis on dispatch systems, ability to keep accurate records and being able to communicate quickly. He also values the reporting function in MyTrucking.
"The reports we can generate are awesome. With MyTrucking being linked to EROAD, we can get a breakdown of income by kilometre per hour for each truck. It tells us straight away the profitability of that truck. It allows us to dig deeper and fix any problem."
"The next step all our customers were screaming for was the customer portal, which MyTrucking has delivered. It looks really good. I've got my two main customers on it, and they are loving it.
"Having photos and signed copies of POD available straight away after a job is done is fantastic. I also like the idea of being able to choose what you want the customer to see in the portal."
Pana Sharma
R & L Beale Logging Transport – Clive, NZ
I thought we were going well. Then we got MyTrucking!!! Our fleet has never been so efficient, and this happened pretty much over night. Not only that they are very easy to deal with if you have any questions when you start they are more than happy to help. Also the time saving factor is huge. I would not run this business without MyTrucking now.
Raymond Beale
Turps Tippers – Bargo, NSW, Aus
Thank you MyTrucking for this amazing system, it has helped our business grow internally. We were using diaries to run 10+ trucks to keep track of what jobs have been completed for the day. We were finding errors, from jobs not invoiced, to not even knowing what our employees were completing on a daily basis. Without MyTrucking we would not have grown to the size we are now. Our organisation has changed in so many ways thanks to MyTrucking.
I would recommend this simple, efficient program to anyone in the transport industry!
Wairarapa Livestock Transport – Masterton, NZ
If anyone out there needs to know how good this is, I am more than happy to talk to you. We have been running this program right from its launch and have to thank Sam for his amazing skills in creating something so simple to use.
If you are in the transport industry I strongly recommend using MyTrucking.
Stu Taylor
Pittman Transport – Orange, NSW, Aus
We've been running a fleet of trucks in Australia for many years and as a result, we've had a look at many different scheduling programs over the years, but nothing has been able to satisfy our particular business practices.
With the introduction of MyTrucking, our workplace systems have become more refined and generally more efficient. MyTrucking is a very simplified yet detailed and easy program to run and integrate into our daily scheduling and reporting functions. The reporting functions are really helpful to keep an eye on things, and Sam is very open to new suggestions to help improve efficiency.
MyTrucking has been a beneficial find – congratulations to the team on a great program.
Jeremy & Annabelle Pittman
Heikell Transport Ltd – Whakatane, NZ
We took on trialling the MyTrucking programme at the most busiest time of the year, and after running our business from a diary for 20 years we never thought we would throw it away after one day! We use it for bulk transport, our spreading business and livestock transport.
MyTrucking has changed the organisation of our business and is so simple to use.
Dave Benner
Dannevirke Carriers – Dannevirke, NZ
We've been running a diary based logistics system for our fleet of stock and general tipper/freight trucks since conception.  Our system improved beyond doubt when Sam introduced us to MyTrucking.  We now run a far more efficient and organised company – even our drivers like the improvements we have made.  We are now far better at dispatching; and that efficiency carries right through to invoicing and payment collection.  Sam and Sara have changed the way we do business; and they made it so simple to change.  Alan has eliminated redundant paperwork by inputting each job into the computer and from there dispatching trucks, pricing jobs and invoicing customers.  With the help of MyTrucking we are able to continually fine tune our business functions, systems and structures across a wide range of transport fields.  We can't wait to see where MyTrucking goes in the future – we will be right there with you guys!  Totally recommend MyTrucking to anyone who wants to simplify their business.
Lina Castles
PC Transport – Revesby, NSW, Aus
What a revelation. I have been in the transport business for over 14 years now and the best thing that has happened to my transport company is finding MyTrucking.
Its has saved me countless hours of paperwork every day, and much more control over what happens in my business.
To cut a long story short, in just four short weeks I have seen a massive difference in every aspect of my business by using MyTrucking.
THANK YOU VERY MUCH GUYS,
Peter Cecklawi
Handystacks – Hawke's Bay, NZ
The ease with which MyTrucking and Xero integrate together is fantastic. We were initially skeptical about whether using MyTrucking would be suitable. They listened to our concerns and created various functions specific to our business. We are rapidly expanding and believe we would have extreme difficulty keeping up with our workload, had we not changed over to the MyTrucking system. The fact that they constantly review and update their system is another bonus. We have found the people at My Trucking absolutely incredible to work with…
thanks guys from all of us here at Handystacks Ltd

E.D. Swain Ltd. – Leeston, Canterbury, NZ
We have been contemplating using MyTrucking for a while now and we finally decided that we think the benefits would be greater and it would help our growing business. We have been using it now for two weeks and there is no way we would ever go back to our old paper diary. It is so easy and straight forward to pick up, making the logistical part of transport so much easier. The mobile app is a breeze also, making it simple for the drivers to know what they are doing when out on the road for days at a time.
Anna & Eddie
Amuri Transport – Canterbury, NZ
MyTrucking is a very simple and effective cloud based system that enables us to plan our dispatching well in advance of the current day or the next day's work load. It has given us the ability to send jobs to the drivers phones via their app, and improved our internal communication systems enormously.
Peter Fiddes
Managing Director
Carpendale Transport – Goondiwindi, Aus
The big benefit for Carpendale and its drivers is having everything in one place within the app –  from the address of a farm through to contact details.  "On the logistics side it's just as good as the invoicing. Because contact details and farm details are all there, it saves so much time and mistakes. I can also do things remotely, which saves everybody time." Click here to read Owner Driver article:  Owner Driver _My Trucking
Sandford Bros Ltd – Hawera, NZ
Hi MyTrucking. It has been our pleasure to be a part of your team for one year now. We love the features and freedom that MyTrucking gives us. You are super efficient and answer any questions we have, no matter how trivial, within minutes. Thanks for all your support for our company. We appreciate you.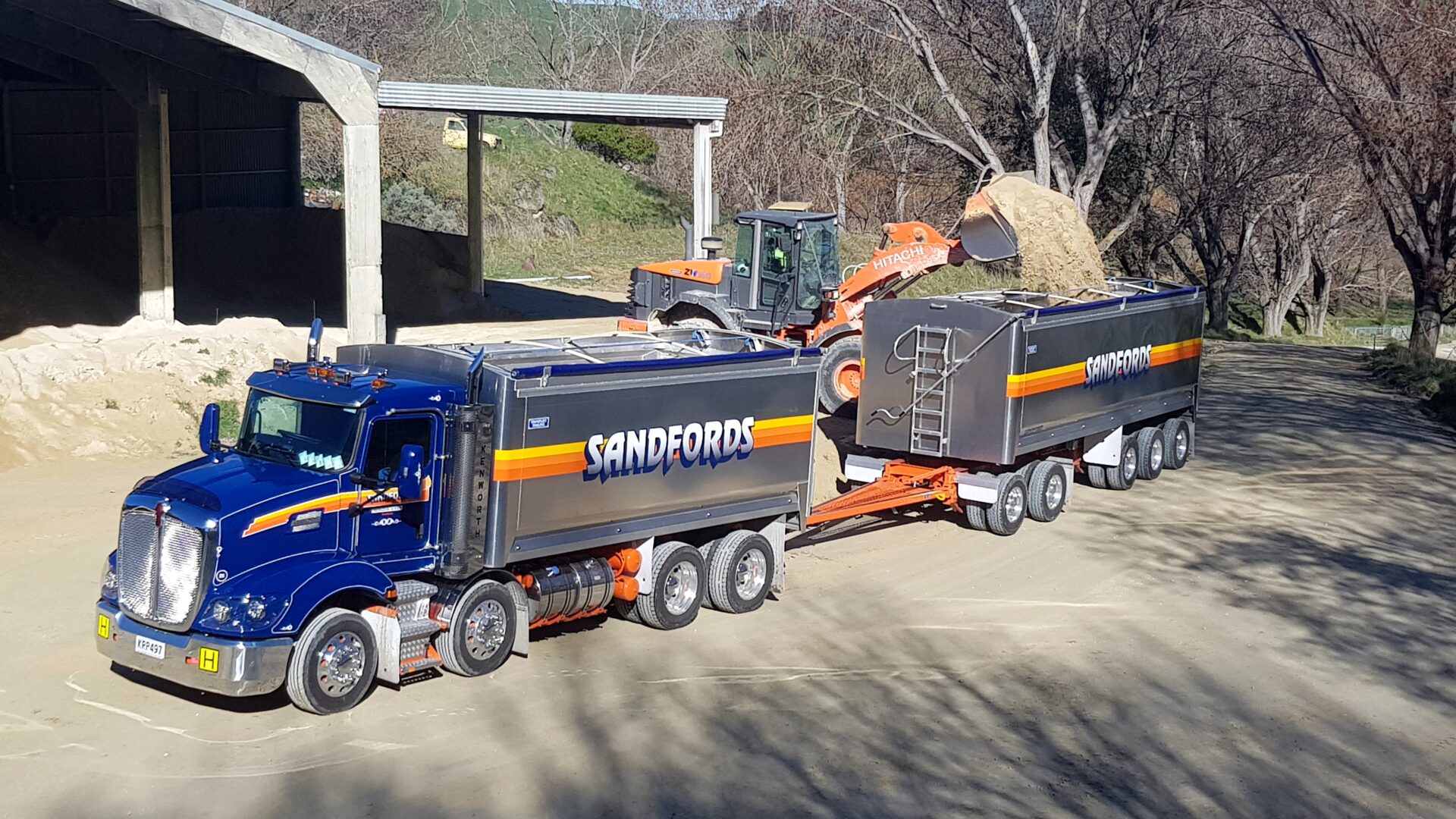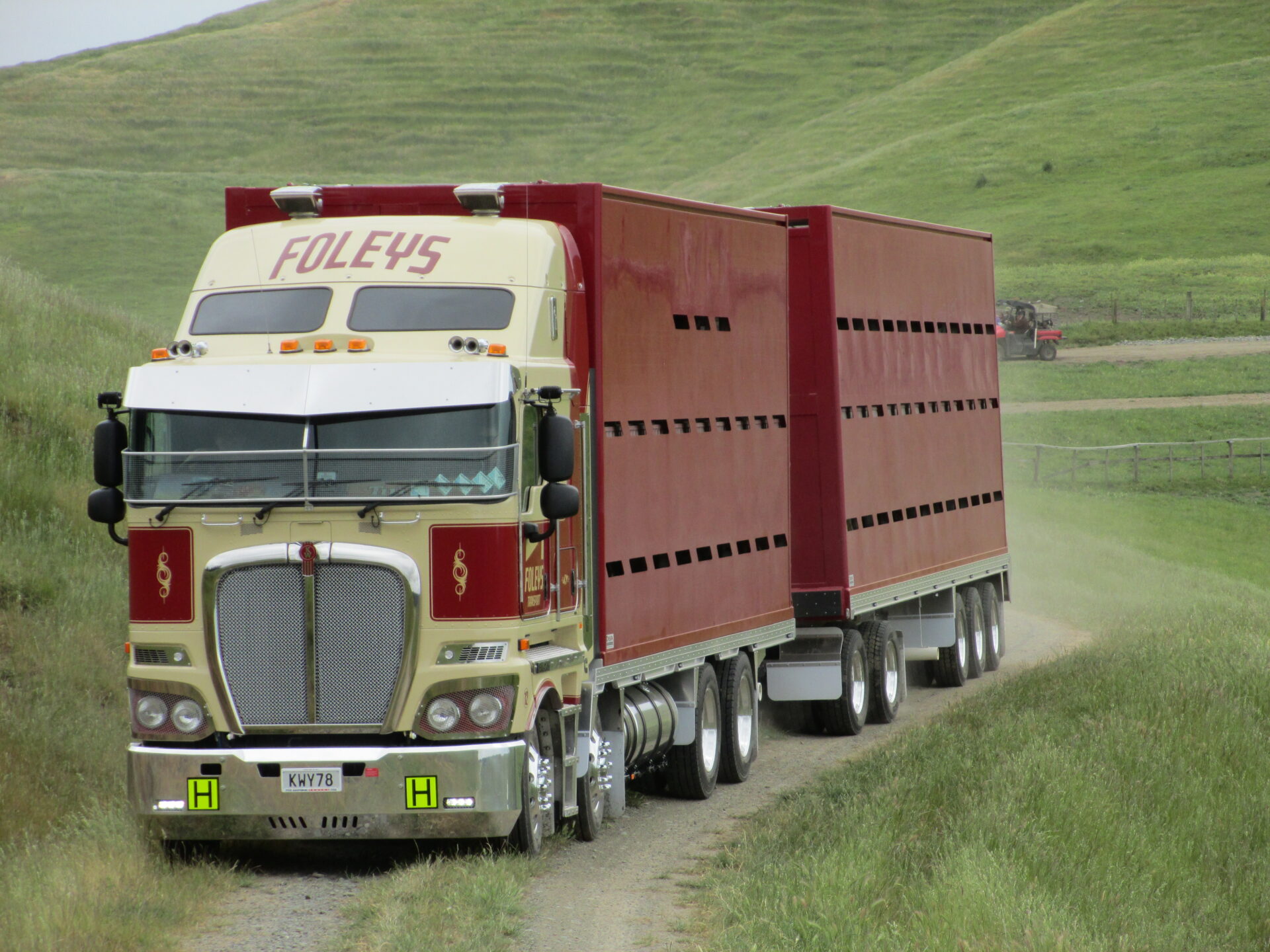 Foleys Transport – Hawke's Bay, NZ
We would be lost without MyTrucking, It has helped us develop as a business and ensure a smooth process for all involved – dispatch, admin, drivers and customers. I really appreciate all the updates, improvements etc you guys do and response times to any queries I have are always quick, which is awesome.
Nicola De Jesus
Redman Hiabs Ltd – Cambridge, NZ
Having everyone using MyTrucking is saving us so much time, we love it!
Holly Chapman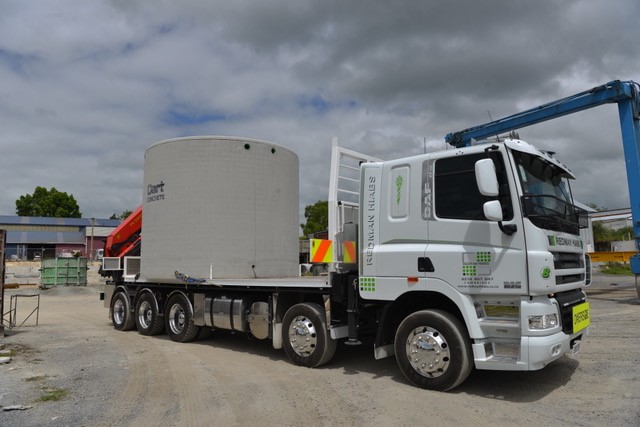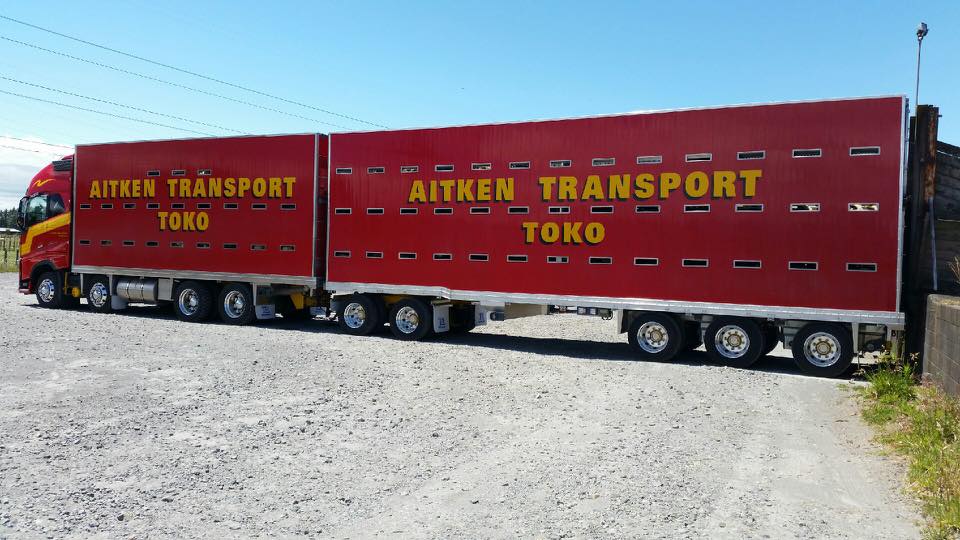 Aitken Transport – Stratford, NZ
Cheers, it has made this job a hell off a lot easier with MyTrucking, well done.
Neville Hurley
Musson Logistics Ltd – Rangiora, NZ
I love MyTrucking, thank you. Now I have my head around it, it has made my book work so much easier and finding an old job for a price is a breeze.
We definitely will be keeping with this system as it really is saving me so much time.
Joanne Taylor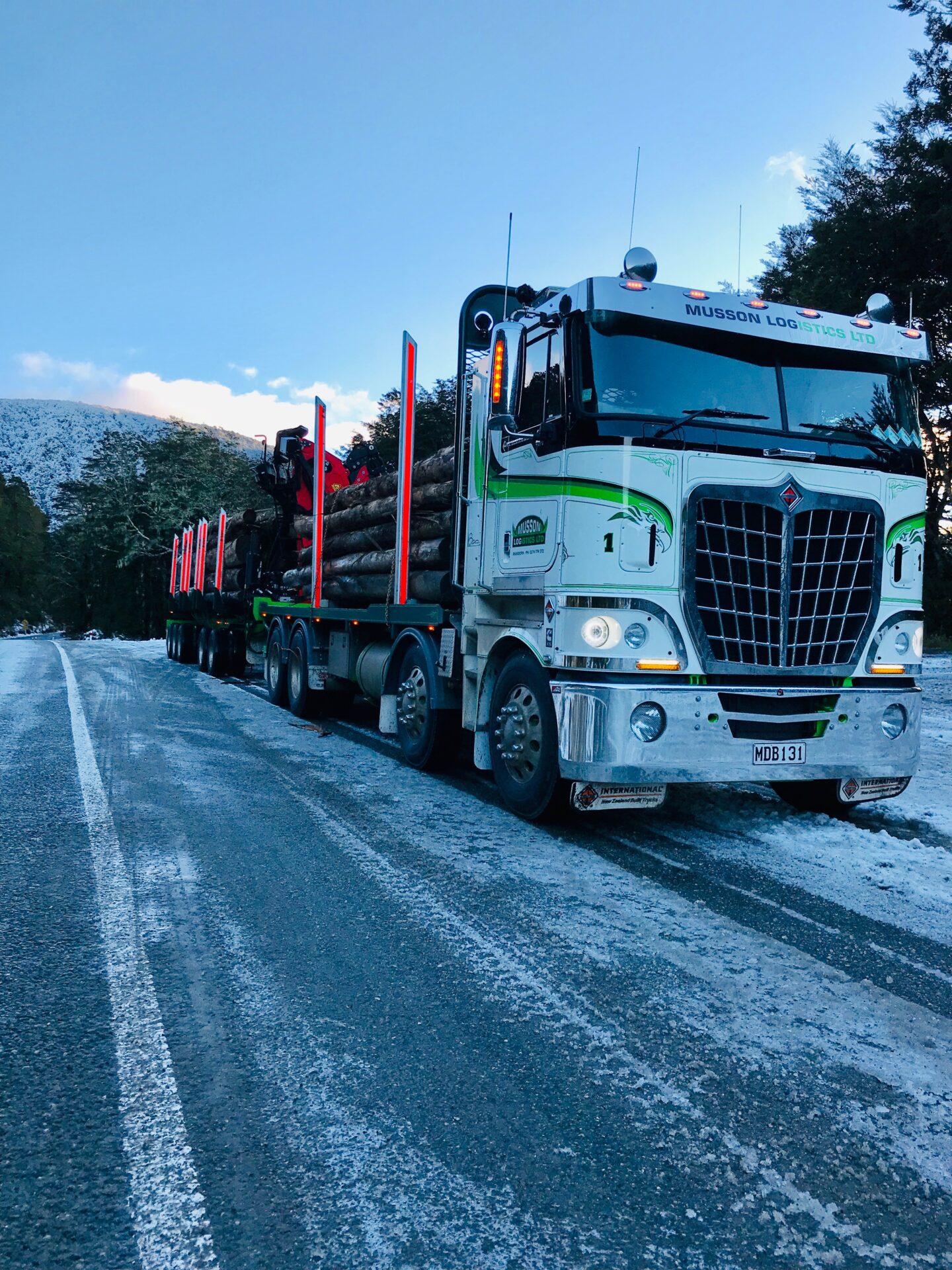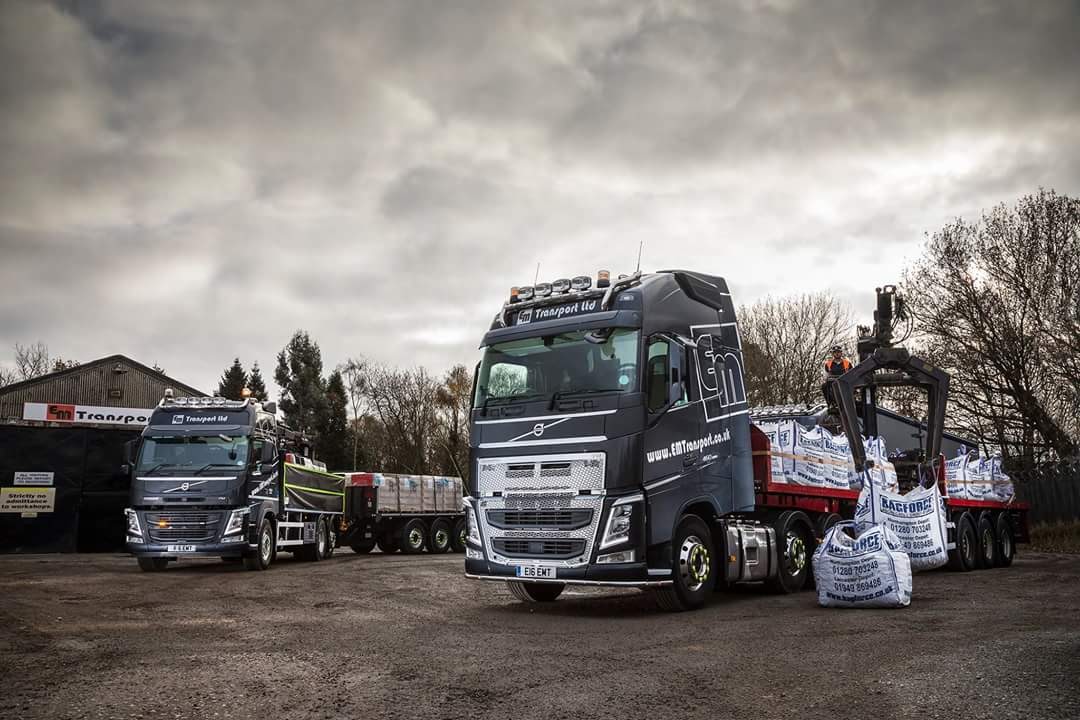 E M Transport Ltd – Colaville, UK
Everything is running fine and we're finding it so easy to use. We're loving the integration to Xero as it makes invoicing quick and simple, and the support you provide is amazing.
Emma Noon
Huka Haulage – Taupo, NZ
MyTrucking is still working well for us, in fact I have had one of our clients tell me that she relies on my data and reports that I can send her to sort out the loads carted at her end. If I couldn't pull up the info that I am able to through MyTrucking she would be stuck!
Tania Adlam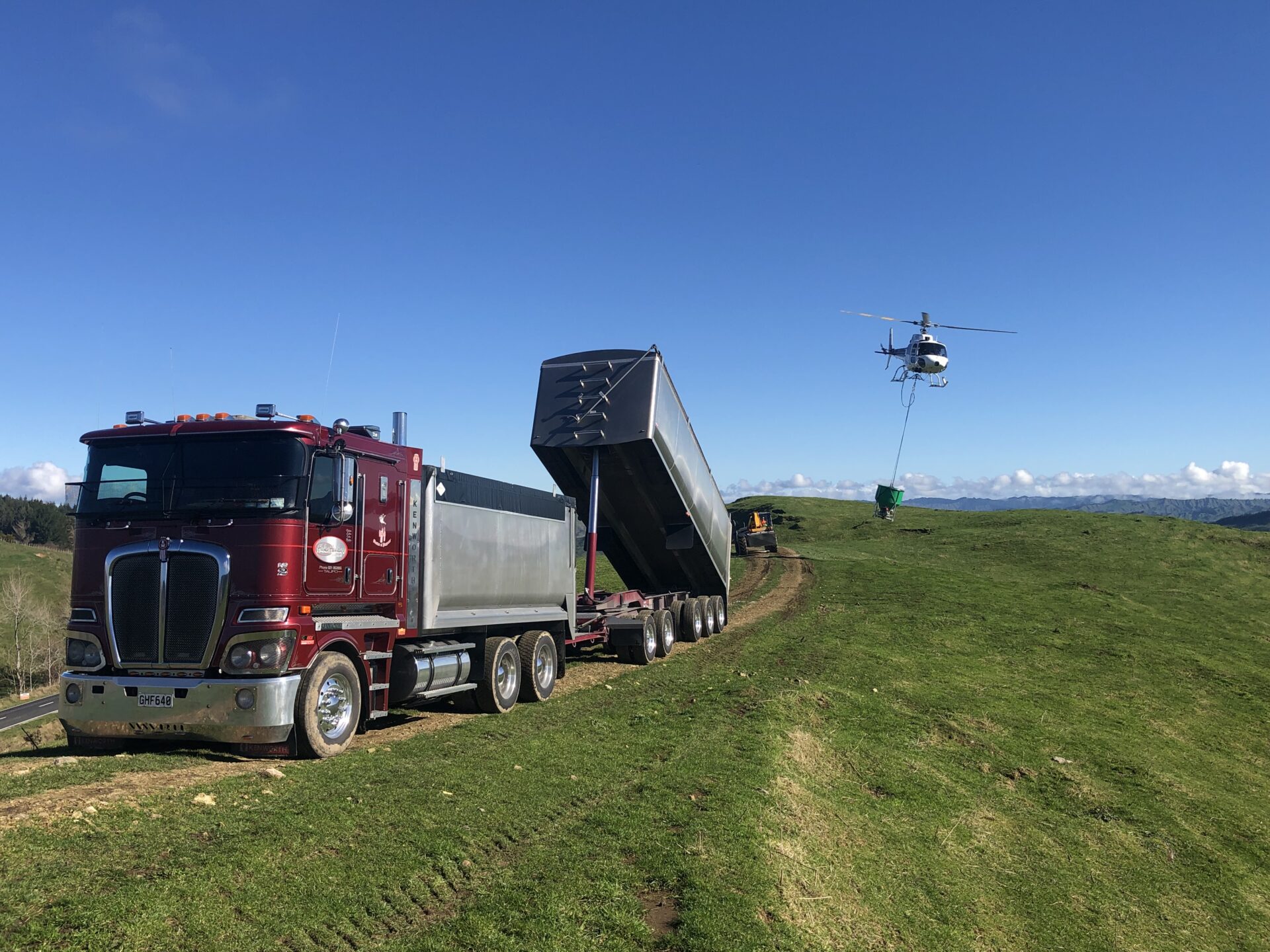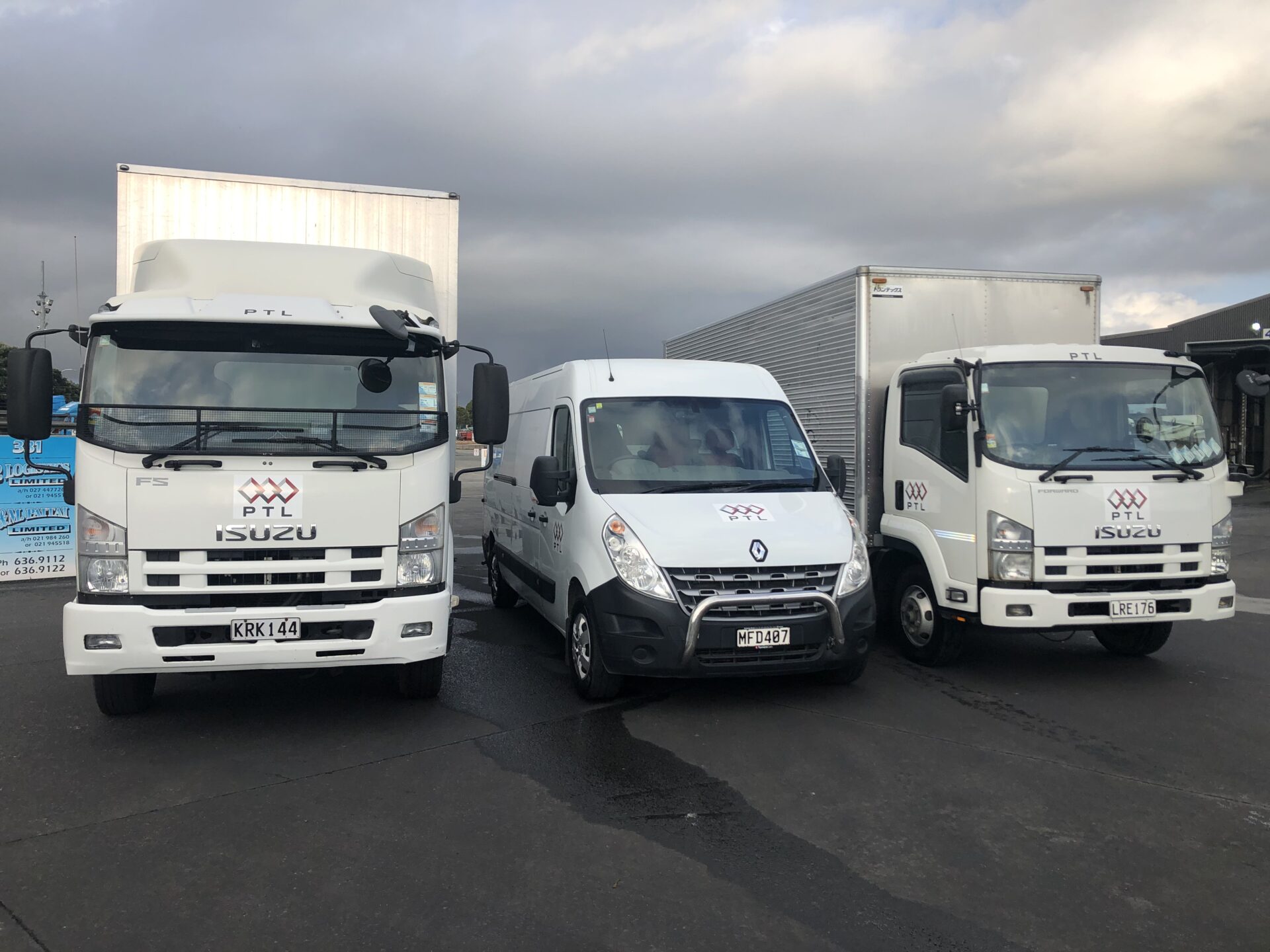 Prime Transport & Logistics – Auckland, NZ
We needed a system that could easily dispatch our jobs and have evidence of our deliveries. We also needed it to be very simple so that it was easy for myself and my team to use. MyTrucking was exactly what we needed and it met every one of our requirements. Not only does this system cover the operational side of things but it also syncs with our accounting system, which has reduced work significantly by doing double entries for us. It's so easy to just export jobs for billing and with a few clicks, the invoice is done! Thank you MyTrucking for making life a whole lot easier for us!
Aaron Kumar
Aerospread and KTL Transport – Hawke's Bay, NZ
KTL Transport – we already were using xero and Eroad so MyTrucking was an easy decision – a user friendly system from driver to dispatch to accounts, we managed to manipulate MyTrucking to also check log book compliance and health and safety on a daily basis.
Aerospread – I understand were the first aircraft operator using the system. We already knew MyTrucking would improve our dispatch, operations and accounts side of the business but we needed a system to tick the boxes around safety. All New Zealand aircraft operators are currently undergoing SMS certification, working with MyTrucking they were able to give us the ability to add attachments to jobs. Using this feature has given us the ability to comply and enhance our hazard reporting and risk management required for SMS certification. We're really excited about the development side of MyTrucking and are looking forward to further developing our ideas together.
With both companies using MyTrucking it has given us the ability of real time exact tonnages and information, which helps efficiencies and quality of job. Combine this with the safety documents attached to each job, and bulk truck driver, loader truck driver, any ground crew, pilot and operations staff all have the same information regarding health and safety.
Kent Karangaroa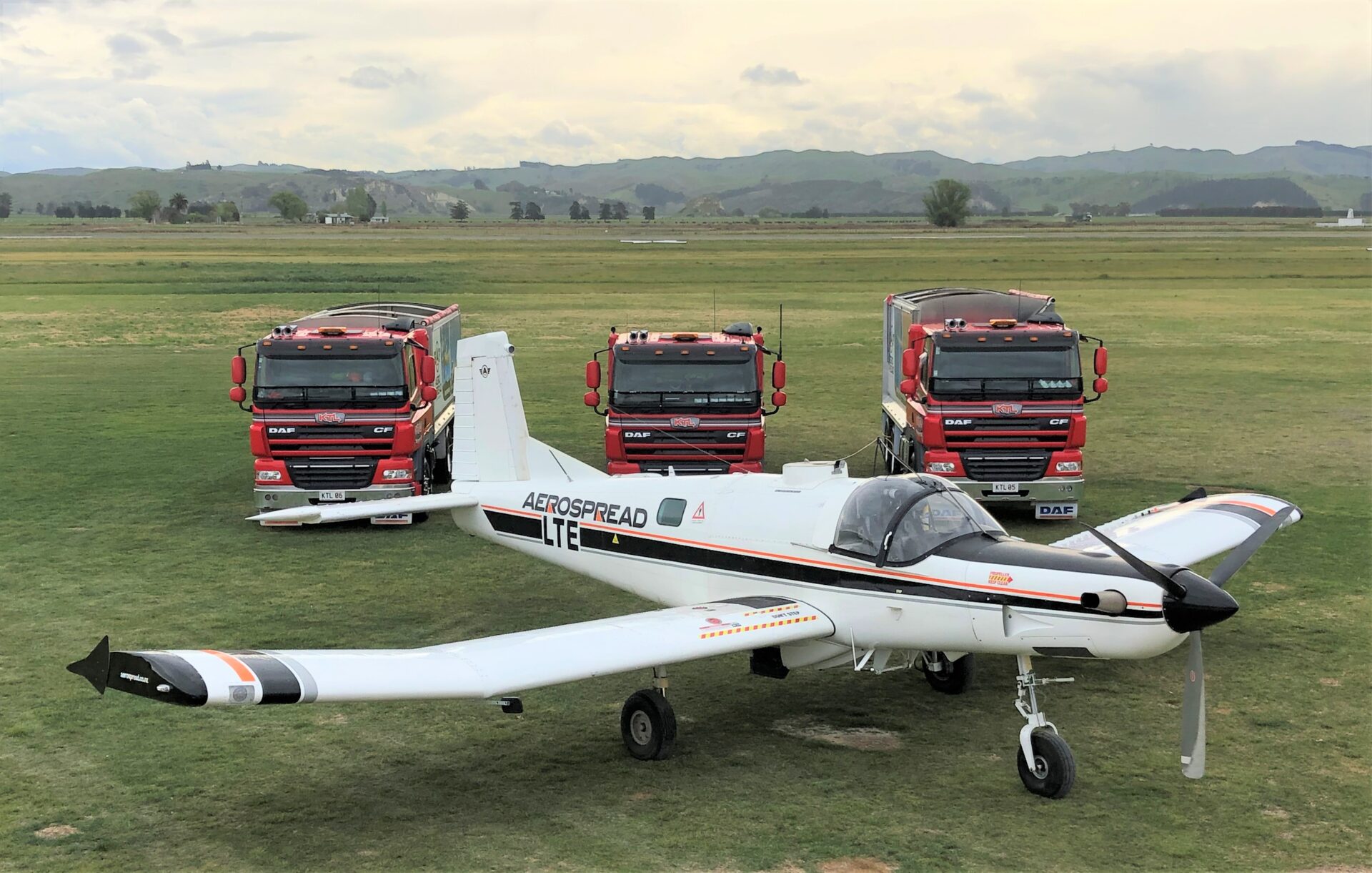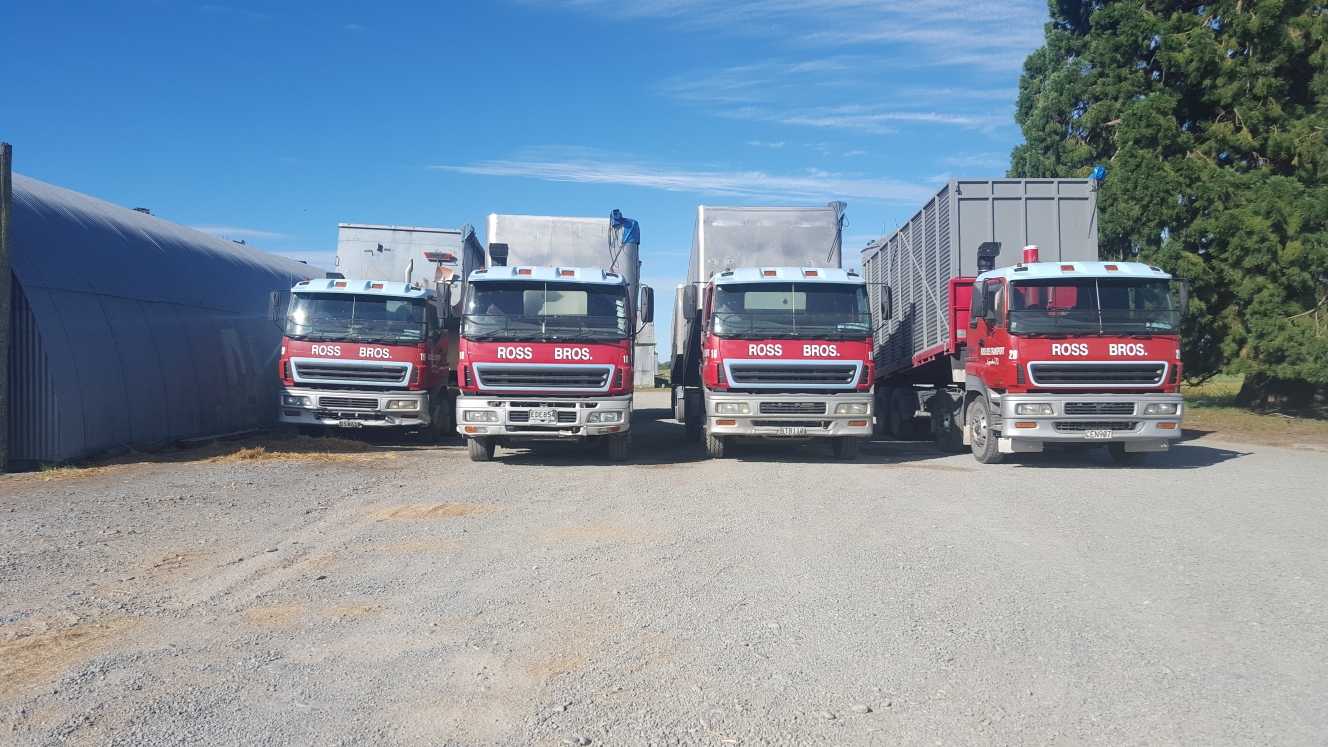 Ross Bros Transport Ltd – Ashburton, NZ
When I first heard about the MyTrucking program I thought, no it wouldn't be suitable for our small family rural bulk cartage transport. How wrong I was!!!
Natalie and Sara came to visit me and talked me through how the system worked, I had a light bulb moment and thought maybe this could work for us.
Just over a year ago we started using the MyTrucking program, once everything is set up it is very user friendly.
I never have a weight docket go missing, as our drivers take a photo of it as soon as they are in receipt of it and send it through so I can see it on the computer.
I am almost in disbelief of how my father wrote everything out manually when it came to invoicing time.
I have fully recommend using the MyTrucking system and when you need to ring the MyTrucking staff for advice they are always very friendly and helpful.
Manuel Haulage Ltd – Tolaga Bay, NZ
We are a small family owned and run logging business in Tolaga Bay, and were lucky enough to find the folks at MyTrucking, who offered us a solution to our software woes.
Previously we used spread sheeting to track our trucks loading and performance on a daily basis, but this was always open to error, especially if the formula was accidentally altered /or worse deleted by an unfamiliar user.
Once the staff at MyTrucking got us up and running and our software installed our productivity practically doubled (admin wise) and we found we were not so stressed trying to find extra hours to complete our work.
The software is user friendly, very easy to manoeuvre and if we needed help then we could either call the office or go onto live chat. No question was silly and we have full confidence going forward that this is the best solution (and home grown) to the health of our logging business.
Thank you MyTrucking staff, have a safe and happy Christmas. We look forward to next year whatever it may bring.
Raewyn Manuel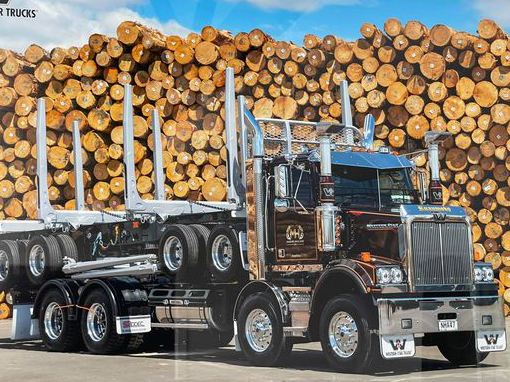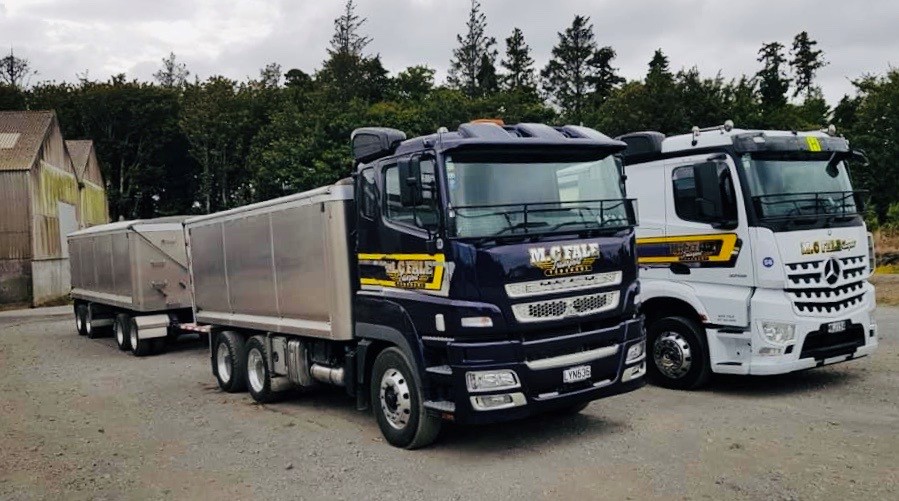 MC Fale Bulk Haulage – Taranaki, NZ
We have grown to four trucks, I still do the driving and all the admin, and there is no way I would be able to all that without MyTrucking and Xero. It works so well.
Michael Fale 
Shanahans Livestock Transport – Victoria and Queensland, AUS
Shanahans has been with MyTrucking for about 12 months. "We were doing things the old way, diaries, everything written down. It was time to move with the times of technology and streamline the business into a digital format that was easy to use for everyone.
"My role in the business has always been a supporting one, supporting the other managers and the owner. What MyTrucking has done is give us greater transparency – everyone is able to see when a job has been booked, the costings, where it's at.
"With repetitive jobs, we are able to see the client history and make sure we are charging fairly and consistently.
"The support is excellent. There's always someone online or at the end of the phone if you get stuck. It's a good tool for business, especially our business."
Kade Ledger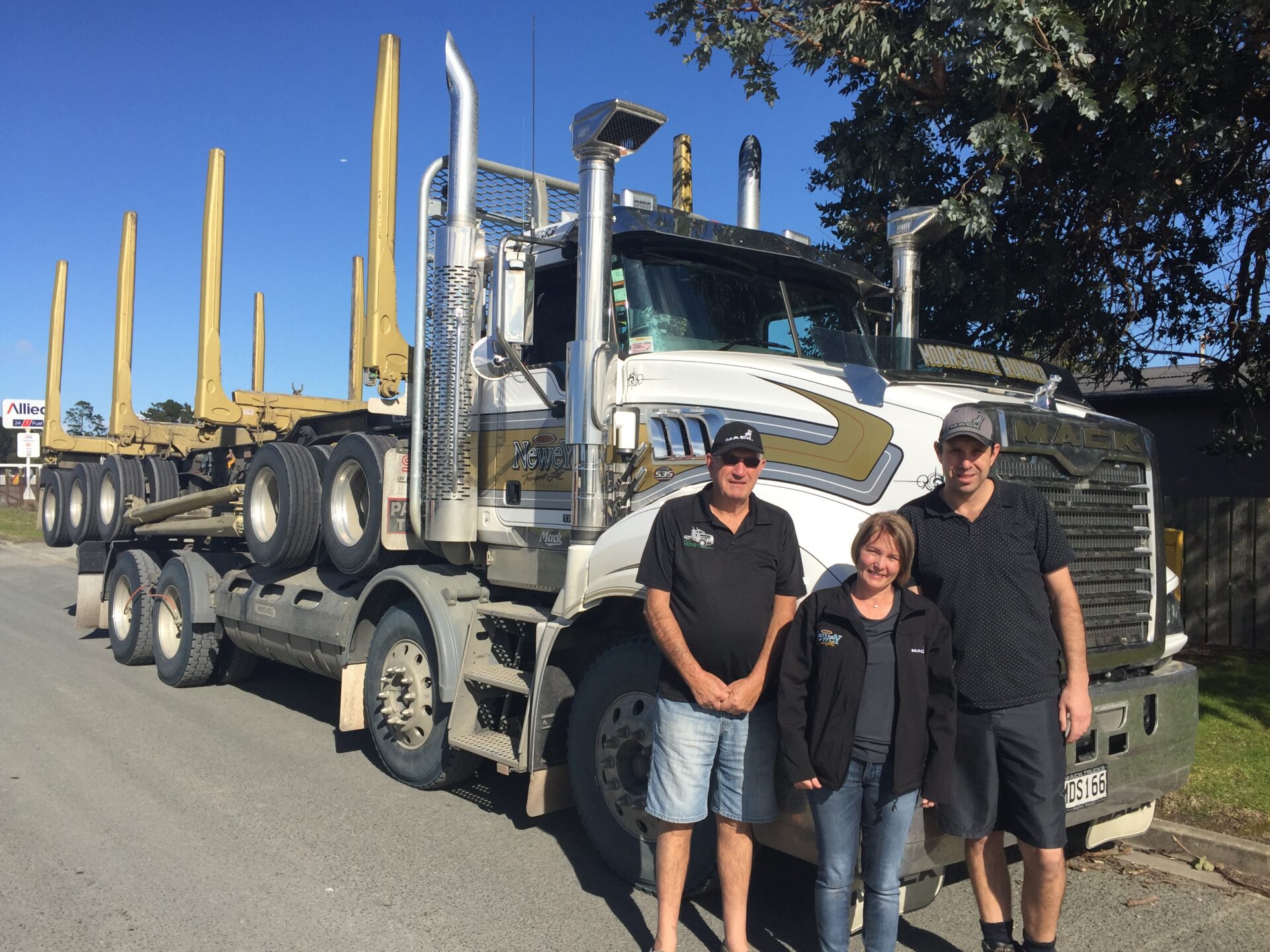 IK and SM Newey Transport Ltd – Northland, NZ
Ian and Shelley Newey have been with MyTrucking for just four months, but Ian is already singing its praises.
"It was great to have the no obligation trial and get a feel for it. I can see why they do it, because it sells itself. I was sold on it pretty much straight away and could see the efficiencies we as a team, and business, could gain from it."
Already, their dispatcher is able to dispatch trucks remotely from a tablet in his home. "We're doing 75 odd loads a day and he's the point of contact for 30 drivers and 10 logging crews. To be able to take a portion of his job, take it remotely and put it into an app system has made everyone's job easier."
Accurately capturing data from drivers is a huge plus and Ian says the efficiency gains are huge. "The workload in the office has dropped. Sign off at the end of the month is quick. It's remarkable how it's changed the office and admin staff's lives, and taken the pressure off.
"MyTrucking has proved itself. I really like that it's a kiwi company too, I think that's important. They have made it simple, and simple for drivers, which is the key."
Ian Newey