Tumu Transport – Hawke's Bay, NZ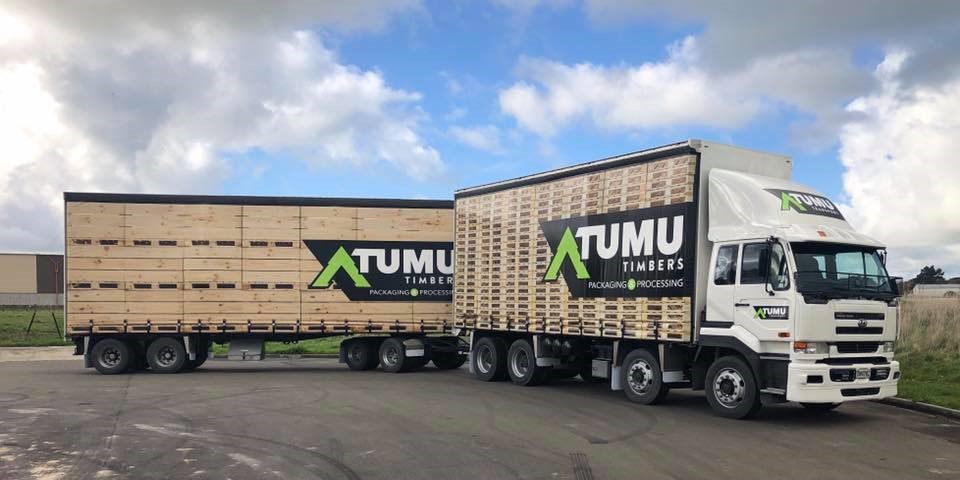 Tumu Transport – Hawke's Bay, NZ
Bevan Hall has been a customer of MyTrucking since 2016, when he was with a previous company. He's now a shareholder of Tumu Transport – and brought MyTrucking with him!
What does Tumu do?
We are a seller of bins, pallets, beehive products and custom cut materials.  We have customers across the whole of New Zealand.  Although Tumu Timbers has been around for a while, Tumu Transport has been in business for two years, to manage the freight of Tumu Timbers.  Our team is now 12 people – we're running 10 trucks and on any given day could have an extra 15 subbies too.
What's your role there?
I manage the business to ensure Tumu Timbers freight and external customers product gets from A To B on time and intact, we pride ourselves on top service and have a dedicated team that share this value.
Why did you choose MyTrucking?
For both Everfresh and Tumu I was worried we were losing paper-based jobs.  If you lose a piece of paper, you're losing money – and that could be a thousand dollar job.  If you lost one every week it might get pretty drastic. With MyTrucking everythings's online – especially those critical PoDs.
When I started with Tumu Transport, we were using an excel spreadsheet which was disjointed.  It's so much easier with MyTrucking as there's 15 people that can be logging in and finding jobs, checking invoicing – we've got a shared view of everything.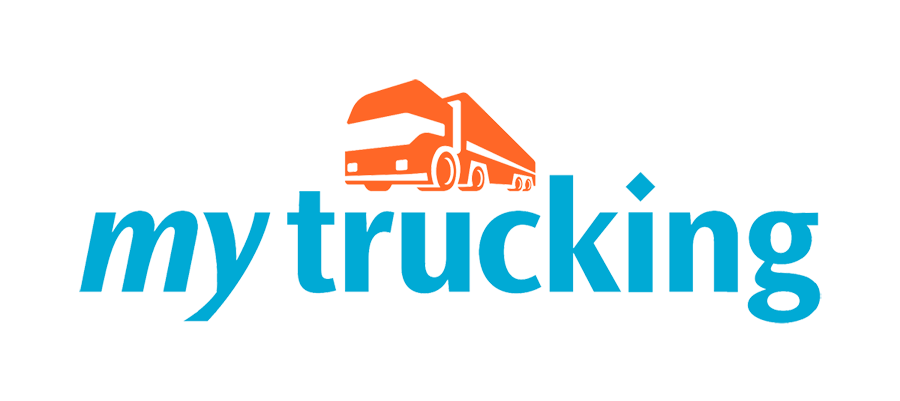 Before
Paperwork got lost – and so did money ☹
Disjointed process across the team
Stress
After
Instant POD via the drivers mobile app to the office – all jobs get invoiced
Streamlined team interactions
Calm and happy team
What are the key benefits MyTrucking gives you?
In a nutshell, it saves the whole team time, and time is money.  It makes the team more efficient, as it creates transparency around what we've got on.  We're all just a bit calmer, knowing what we have to do to get our work done. As an organiser, that means less time worrying about what the next batch of product, the next run etc is. I spend a LOT less time texting forwards and backwards!
With subbies, too, the reporting feature helps some of them that don't have good systems find that they haven't billed us for jobs, so MyTrucking shows them ways to improve what they do too.
Favourite features?
Love the driver app, and now I'm working with the drivers to get them comfortable with it.
I do all the invoicing, so the biggest thing for me is the simple integration with xero
For a production based business like ours the split job feature and contracts feature are essential, we use that a lot.
Love that you pay per vehicle, it's a fair and easy way to be billed.
Bevan Hall
Tumu Transport
Popular features that will change your world
Simple yet powerful time-saving tools to stream-line your business and grow your bottom-line.
Simplicity
No training required, every member of your team will be productive from day one.
Driver app
A drivers app that works with iPhones and iPads & Android phones and tablets.
Integrated invoicing
Fully integrated with Xero & MYOB AccountRight makes invoicing a breeze.
Position at a glance
Executive view shows financial position & vehicle performance at a glance
Auto-pricing
Save time looking for that last used rate, it's automatically applied.
Enterprise
An enterprise add-on enables enterprise based views based on business units.
Custom reporting
A powerful reporting engine, create and save regular reports, dead easy.
Smart entry
Smart sensors such as changing a rated price to fixed simply by entering a total.
Invoice descriptions
Preset invoice descriptions save time and typing, captures job information automatically.
Single entry
From a single entry the job flows through to invoicing like magic.
Easy job management
Split, copy and replicate loads & jobs, or change vehicles all quick and easy.
Cloud based
Accessible from anywhere you have wifi or network connectivity.
© 2022 MyTrucking Ltd. All rights reserved