Composting NZ – Kapiti Coast, NZ
Learn about how Composting NZ streamlined their business and made invoicing a breeze with the help of MyTrucking.
It's a family affair for this lower North Island business. Founded by Charlotte and Brendon Mallia 25 years ago, their children James and Georgia have now joined them in the business. From small beginnings after Brendon watched a TV programme about a composting operation in Auckland and decided the trucks and diggers looked like fun, Composting NZ now has four branches of Landscape Garden Supply Yards – Masterton, Hutt Valley, Plimmerton and home base on the Kapiti Coast.
The branches double as green waste receiving yards and landscaping yards.  As well, they have a commercial green waste shredder that travels around the lower North Island processing green waste at landfills/transfer stations for different councils, they also cart agri-chip for farmers.
How was the workflow previously managed?
"Ring up a truck and go 'oh my god' can you fit this in? We were missing things and as we were growing it all got a bit chaotic. It was frustrating for the drivers too. MyTrucking came along at an opportune time to smooth things out," Charlotte says.
What issues needed to be resolved?
"We could see we needed something that could show us where our trucks were, what they were doing, and what they had lined up for the day. With MyTrucking we realised wow, we can programme where we want our trucks to go, one person can run it and it's made our lives a lot easier."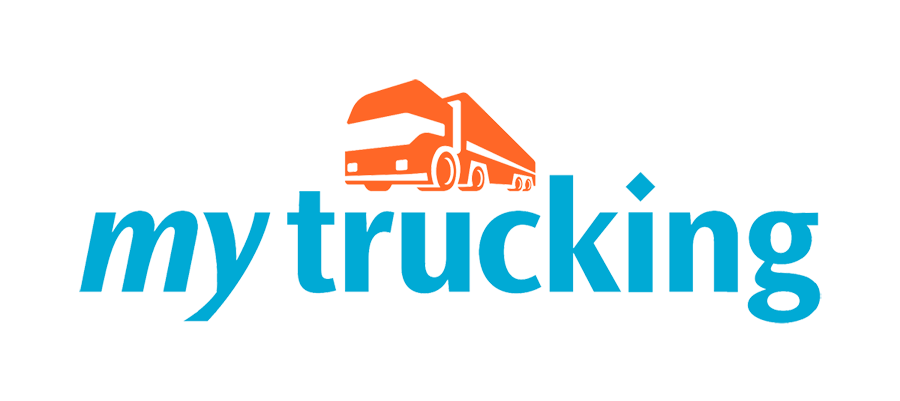 Composting NZ joined MyTrucking with their five bulk units about three years ago.
Before
No visibility of where trucks were/what jobs they had on for the day
Hours spent chasing drivers for paperwork to do invoicing
Business growth made it harder to keep track of things – information missed
After
Invoicing takes just minutes each week
Streamlined the business
Co-ordinating trucks is easy, and data on trucks easily captured
Everyone is able to see what is happening at any given time
Why MyTrucking?
"We were told about it by another company who were using it. James Mallia got the guys from MyTrucking in to see us, and we set it up there and then. It's been a blessing.
We liked they were local, in Masterton, and a New Zealand company. They've been really great to deal with if we have any problems, and it's a very simple system to use."
How easy was it switching to MyTrucking?
"It probably took an hour to set it up, it was basically all done within half a day, and you don't need to be a genius to use it."
Where has MyTrucking helped most?
"Capturing our data on what our trucks are doing. Invoicing. I actually love the whole system, I would recommend it to anyone, and we do. It's just streamlined everything and brought us into the 21st century with technology. It's been great."
What are the key benefits that MyTrucking provides??
"The invoicing out of MyTrucking has saved me hours and hours of work, and following up with truck drivers asking for their paperwork. With the app the job comes through immediately. I literally spend five minutes doing invoicing once a week, it's just brilliant.
The other big one is co-ordinating the trucks. It's so easy, anyone can go online and it has streamlined that side of the business. Anyone can see – what are we doing today, can we fit anything else in?"
Popular features that will change your world
Simple yet powerful time-saving tools to stream-line your business and grow your bottom-line.
Simplicity
No training required, every member of your team will be productive from day one.
Driver app
A drivers app that works with iPhones and iPads & Android phones and tablets.
Integrated invoicing
Fully integrated with Xero & MYOB AccountRight makes invoicing a breeze.
Position at a glance
Executive view shows financial position & vehicle performance at a glance
Auto-pricing
Save time looking for that last used rate, it's automatically applied.
Enterprise
An enterprise add-on enables enterprise based views based on business units.
Custom reporting
A powerful reporting engine, create and save regular reports, dead easy.
Smart entry
Smart sensors such as changing a rated price to fixed simply by entering a total.
Invoice descriptions
Preset invoice descriptions save time and typing, captures job information automatically.
Single entry
From a single entry the job flows through to invoicing like magic.
Easy job management
Split, copy and replicate loads & jobs, or change vehicles all quick and easy.
Cloud based
Accessible from anywhere you have wifi or network connectivity.
© 2022 MyTrucking Ltd. All rights reserved