Cochrane Transport – Ashburton, NZ
Learn how Cochrane Transport moved from a paper-based system to an online solution that helped them manage their jobs with ease, and why their customers love the MyTrucking customer portal.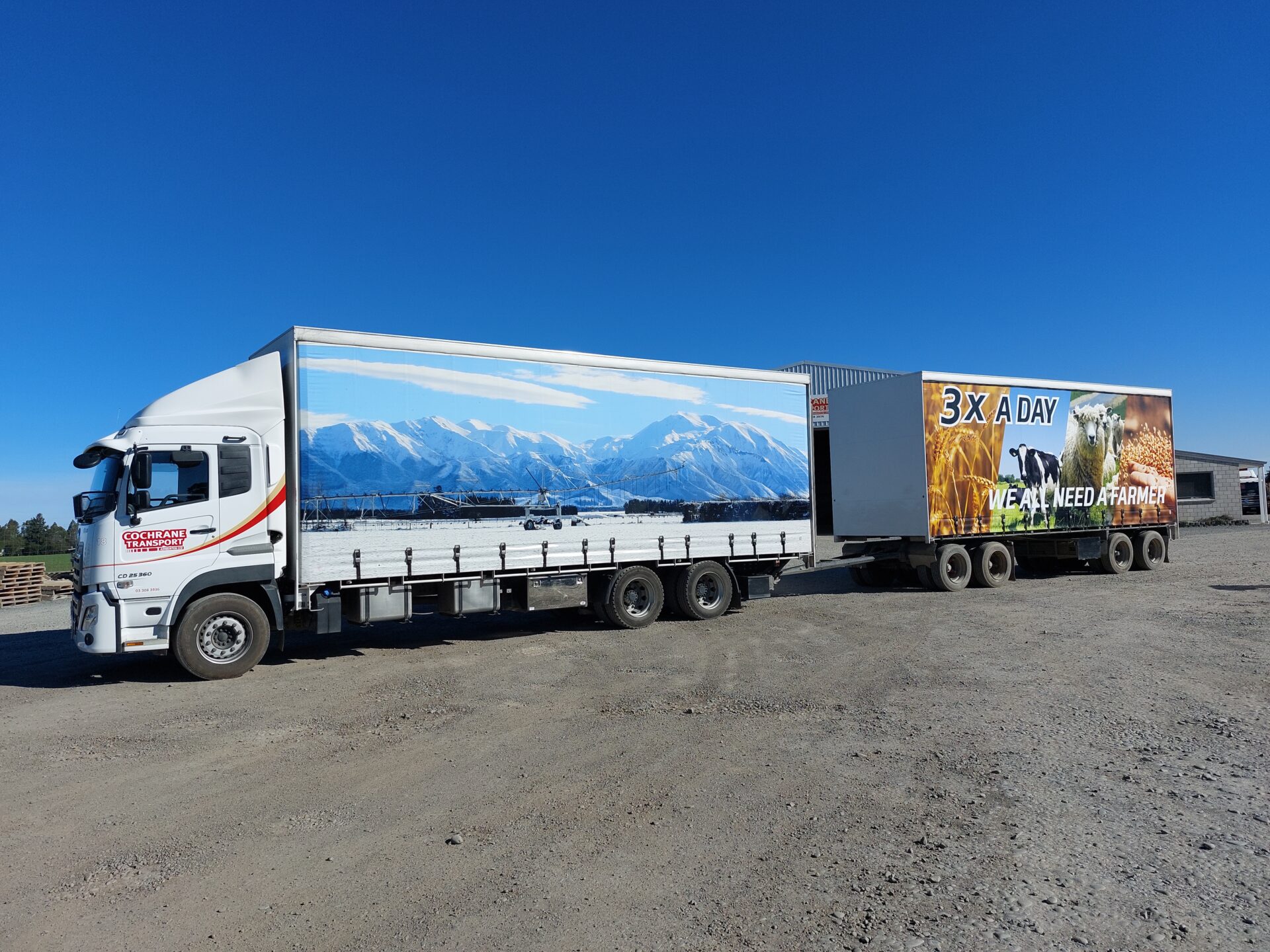 Cochrane Transport – Ashburton, NZ
Ashburton-based Cochrane Transport is owned and operated by John Campbell and his wife, Jo. The business is a general freight operation, servicing the rural industries. Large clients include Farm Source, PlaceMakers and Mitre 10.
There are 11 trucks in the fleet and the backbone of the business is hiab cranes and Moffett truck mounted forklifts (all-terrain forklifts able to be loaded on the back of a truck and offloaded again), which means Cochrane Transport has the ability to unload themselves – a major benefit for farmers, who don't need to be present for delivery.
Their freight trucks run in and out of Christchurch daily, bringing product and stock feed that is then delivered to farms. The building industry is also a key part of the business, transporting timber, cladding and trusses, and delivering on site.
How was the workflow previously managed?
Owner John Campbell says they ran a paper system with day sheets. Jobs came in and were added to the day sheet, then ticked off as they were completed. "It was a bit like the old diary system but because of the number of jobs we do in a day that wasn't cutting it. We can do 70-80 jobs in a day when we're busy."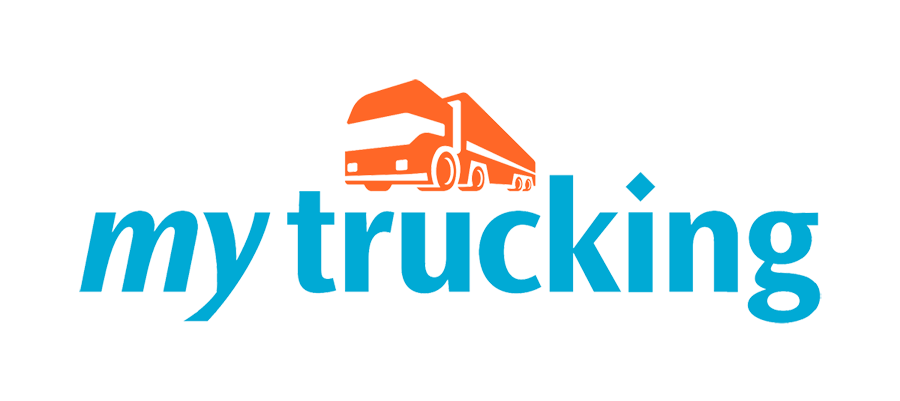 Cochrane Transport joined MyTrucking in 2015
Before
Paper based system – difficult to keep track of jobs
Often having to follow up with PoD for customers
After
Managing jobs is simple and efficient
Easy invoicing with the Xero integration
Customers enjoy being able to keep track of their own jobs with the customer portal
Removed a huge amount of paper from the system
Why MyTrucking?
"We thought 'there has to be a better way', and were looking at what was out there. I happened to pick up a trucking magazine and there was an article on MyTrucking. We contacted them and Sam (Orsborn) was coming down the next week. We caught up for a coffee and the rest is history."
How easy was it switching to MyTrucking?
"Very easy. We signed up and had a play around for a bit to find what worked for us. Because we do a lot of freight we have a lot of different products we use. There's not really anything that can go wrong with MyTrucking. To set it up and use it was just so easy – if I can work it, anyone can!
"The support from MyTrucking has just been fantastic, if we ever have a question they're always there to help out. That side of things I think is really great, the support is second to none."
Where has MyTrucking helped most?
"Management of jobs. It's easy to allocate jobs and to get them to drivers, which is something I've just started doing with the driver's app. When I'm out driving a truck I can just load a new job on my phone and send it off, simple. Then it's sitting on the screen of their phone and it's in the system. I have all the trucks allocated to my phone and can load a job at any time."
What are the key benefits that MyTrucking provides??
"Being able to track the jobs and also with the customer portal our customers are able to track their jobs too. For example, we do a huge amount of work for Niagara Timber, a saw mill and timber supply business, and do all of the product into Christchurch. On a typical day we might do 20 deliveries for them. Once the delivery is done they know it's completed by just looking in their portal. If they get a query from a client they can access all the information – Proof of Delivery (PoD) etc – it's all there so they don't need to come back to me. The customers like being able to track jobs, they know when we've accepted a job and exactly when it's been delivered. And we're not having to get PoDs for customers all the time. The customer portal is a huge plus."
"Ease of invoicing with MyTrucking being compatible with Xero is another big one.
"The other thing I like is once a job is loaded in, it's there. With a diary system you might miss a job, with MyTrucking once I put a job in it's there, in your face, until it's completed or deleted. It's a reminder that the job has to be done, or charged out. It gets rid of a lot of paper out of the system. The vast majority of our customers who are on the portal, it's all paperless now."
FAST FACTS
What's your favourite truck? Scania, for reliability, comfort and ease of use. I don't think there's anything I don't like about Scania to be honest – maybe the price tag!
Best place to get a pie? Harvey's Bakehouse in Ashburton and Rakaia, they're locally owned and their pies are amazing. The Sheffield Pie Shop would be my second pick.
Favourite MyTrucking feature? The customer portal.
Best way to acknowledge a truckie? A wee lift of the hand wave, to acknowledge they've seen you, hi and have a nice day.
Popular features that will change your world
Simple yet powerful time-saving tools to stream-line your business and grow your bottom-line.
Simplicity
No training required, every member of your team will be productive from day one.
Driver app
A drivers app that works with iPhones and iPads & Android phones and tablets.
Integrated invoicing
Fully integrated with Xero & MYOB AccountRight makes invoicing a breeze.
Position at a glance
Executive view shows financial position & vehicle performance at a glance
Auto-pricing
Save time looking for that last used rate, it's automatically applied.
Enterprise
An enterprise add-on enables enterprise based views based on business units.
Custom reporting
A powerful reporting engine, create and save regular reports, dead easy.
Smart entry
Smart sensors such as changing a rated price to fixed simply by entering a total.
Invoice descriptions
Preset invoice descriptions save time and typing, captures job information automatically.
Single entry
From a single entry the job flows through to invoicing like magic.
Easy job management
Split, copy and replicate loads & jobs, or change vehicles all quick and easy.
Cloud based
Accessible from anywhere you have wifi or network connectivity.
© 2022 MyTrucking Ltd. All rights reserved