NZ Truck Driver Appreciation Week 2021
And the winner is:  Marilyn de Thierry
We spoke to Marilyn on Monday 1st March – she drives for Southern Milk Transport Limited (she pulled over!) – and she is stoked to have won the customised artwork by Auto Art by Rochelle – this is Rochelle showing off an example of what Marilyn has won!
"Mum has been a truck driver since we lost our father 26 years ago who was also a truck driver so after losing him Mum found the closest place to our dad was behind the wheel of a big rig…. This amazing, caring and most supportive person anyone would come across. She goes above and beyond for not only her own but anyone that she comes across! She has worked as a Maori warden and a victim support worker while still holding down her own as a truckdriver…. Mum has been in many roles over her 26 years in the industry and her massive heart and determination is what has got her to where she is today! Being 1 of the 1st female drivers in NZ I take my damn hat off to her for pushing through and getting to where she is! So with all the being said myself (Sharlene) and my younger sister (Amy) would love to nominate our Amazing caring Mama."
THANK YOU to everyone who nominated, voted and supported our NZ Truck Driver Appreciation Week campaign! Your efforts meant truck drivers were appreciated for their hard work far and wide across New Zealand.
We received over 1,200 votes in total and Marilyn received the most for an individual at 173.
Check out our Truckers Gallery! 
Below are the amazing nominations we received from all around the country as part of NZ Truck Driver Appreciation Week 2021. Voting has now closed – but thank you to all who nominated and voted and congratulations to all the drivers below.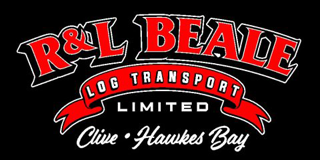 Brodie Rigby
Brodie Rigby – R&L Beale Log Transport Ltd. R&L Beale Log Transport gave Brodie his first ever class 5 job carting logs. He has shown nothing but hard-work, dedication, loyalty, appreciation and for a young man he does not put a foot wrong in our company. It is very hard to get good drivers nowadays but this young man is a true asset to our company. He has a young family and does not mind the early starts, he turns up every single day with a happy attitude. He is a positive man and a joy to have on our team. I wish he knew just how amazing and valuable he is to us. Please consider Brodie.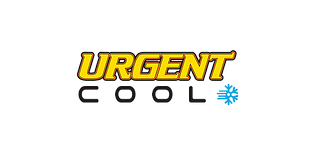 Regan Evitt
Regan Evitt – Urgent Cool Logistics Ltd. Regan always goes out of his way to ensure the customers needs are always exceeded, his truck is always clean and tidy and he respects everything he drives. Regan is most definitely an asset to Urgent Cool Logistics.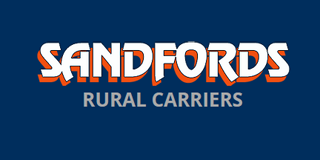 Andy Miles
Andy Miles – Sandford Bros Ltd. Andy deserves to be appreciated because he is an outstanding driver that always flies under the radar.  He's a super hard worker that quietly goes about his day completing all his tasks and then asks if there's anything else he can do before he goes home.  Andy generally keeps to himself, but will happily help anyone that needs it, if he's asked to.  He's a solid, dependable, skilled driver that's a pleasure to dispatch and work with.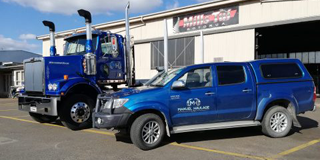 Raymond Feki
Raymond Feki – Manuel Haulage Ltd. Ray is a devoted truckie of Manuel Haulage Ltd, he has been with us since day one and has been very loyal, diligent & hard working. He drives our logging truck up into the forest, on the worst roads in NZ, often leaves us wondering if the truck is going to drop into a pothole and disappear !! When the truck needs fixing he is in the workshop up to his elbows in grease. He also implemented a regular maintenance program to lower R&M, which has worked wonders for us.
Bradley Scott
Bradley Scott – Rural Transport.
1. As one of the younger drivers on the road, Bradley is well rounded; he's been a freight truck driver, Hiab crane operator, bulk truck driver, Container truck, and swing lift operator, and now he drives a fert spreader. Unfortunately, in 2020 Bradley dislocated his knee which put him out of work for 6 months, he required surgery on his knee but due to COVID this was halted and took extra time. When he was back fit and well he then was made redundant from his previous employer. Bradley is now working for Rural Transport. Bradley is an amazing truck driver and a major asset to the industry. 2020 wasn't a great year for Bradley and he deserves to be appreciated as the amazing truckie he is.
2. Experienced, conscientious, polite and a safe driver who puts in long hours and goes that extra mile for the customer & company. I think Bradley Scott of Rural Transport Ashburton well deserves this Driver Appreciation Award.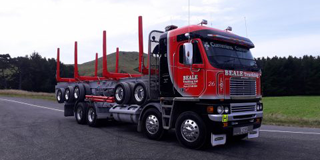 Phil Bourke
Phil Bourke – Bourke Haulage / Beale Trucking. I would love to nominate Bourkey, Phil Bourke (Bourke Haulage, contracts to Beale Trucking ) for this prize, him and Kaylene have worked so hard the last couple of years and now they finally have their dream KW. Both extremely hard workers and i know they would love this prize!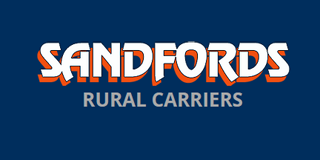 Chris Brophy
Chris Brophy – Sandford Bros Ltd. Chris deserves to be appreciated because he's a young driver that loves his job.  He always goes above and beyond for the company and his work mates. Chris gets the job done every time, with a smile and a great attitude.
Hamish McIIraith
Hamish McIIraith – H & J Bruce Transport Ltd. Hamish (Ronnie) came from school to H & J Bruce, he has become one of best drivers.  All his work and driving is of a very high standard. He has a great personality and have had no complaints about him,   He reads the road well, and has respect for others travelling. Our wee Ronnie has worked hard to get his class 2 and is already started on his class four, great achievement for 19 year old.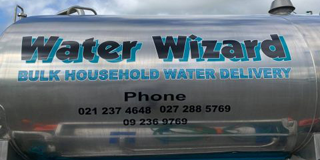 David Alexander
David Alexander – Water Wizard. Dave was my mentor when I was learning the ropes back in the early 90's, after years of driving other companies trucks, he's taken the plunge and set up his own company and driving his own rig, a very smart ex Fonterra FM Volvo. Dave(affectionately known as grumpy) is very well known and respected in the trucking community, and I'm sure he'd appreciate winning a hand painting by Rochelle]

Willie Reid
Willie Reid – J.D.Hickman. Besides the fact of raising me, Dad has always been such a hard worker, not for himself but for us kids. Everything he has done has been for us and for that we will forever appreciate him! He has a world full of knowledge in the industry and is never not willing to pass on to others to help learn, never ignores a call from someone who needs help and never too busy or in too much of a rush to help someone in need of a hand. Goes out of his way to do extra jobs at work to help others out, and is always flat out, but somehow still manages to keep his truck immaculate. From a far he seems scary at first but is in fact the most approachable person.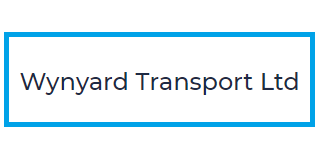 Joey Jenson
Joey Jenson – Wynyard Transport. Because he's always following the white line… trucking the south island 12 hour days to support his family… great worker always dedicated to please every one else… loves his truck calls it his mistress ??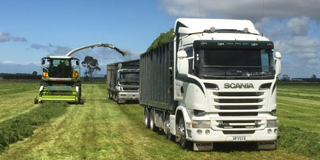 Luke Sorensen
Luke Sorensen – Middle Hills Contracts. Luke at Middle Hills Contracts would ideally be a great one to appreciate because he always works when he can to make sure his family is well looked after, he adores his 2 boys and takes them trucking every time he has them, and with a wee princess on the way he is out doing him self to make sure his family is sorted with no worries before baby is here in June 2021.Luke does very long hours and always maxes out his logbook each week and stays away when he is doing linehaul to the top of north. Luke never really does anything for himself, he's always thinking of all his family and friends so this would be amazing gift for him.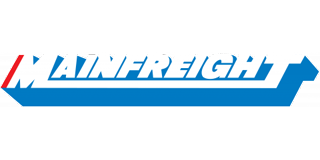 Nathan Anderson
Nathan Anderson – Mainfreight. Nathan is a kind and reliable bloke who is extremely generous to his co drivers. It's not unusual for him to pay them more than himself! Every Sunday, without fail, Nathan is at the depot grooming his truck to a very high standard. Nathan's wife Tracy is there to help him too. Tracy does well considering she's just over 4 ft tall. Lol. Nathan works tirelessly to get freight up and down the south Island and treats his freight respectfully, like it's his own.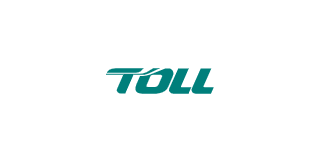 Joshua Newman
Joshua Newman – Toll Greymouth. Gets in and gets the job done and isn't afraid to go above and beyond for customers to make sure their freight gets to them safe and sound.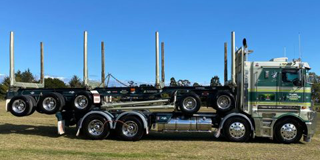 Raymond Bradshaw
Raymond Bradshaw – R&K Bradshaw Logging Ltd.
1. Always has amazing looking gear… works hard… is an amazing dad and boss.. sees the good in everybody and is always there to lend a hand or advice to anyone who needs it… always goes the xtra mile. Has missed out on seeing his kids grow up due to being on the road but took the kids as often as he could now 2 out of the 4 wana drive trucks, our youngest daughter is truck mad and I thank Raymond for his passion and time he's spent with Bri… an amazing loving dad and husband.
2. Because he is hard working spends every weekend washing and polishing while working 6 day weeks. He will always help his workmates when stuck and help them get their gear looking mean.
3. I would like to put my father forward because he is a hard working man. He always works himself to the full limit and looks after his truck to have it looking sharp as. He had pushed me to be as truck mad as I am today. Growing up around my father and his trucks has made me aim to be a truck driver as soon as I can. He is the best dad to me and my 3 siblings and the best working husband to his boss Kristy.
.4. Rayza has always been a hard worker as long as I've known him and knows the bush very well, he's always one to lend a hand for anyone when they need that help. He is very keen to get the younger generation into trucking, awesome to see mate.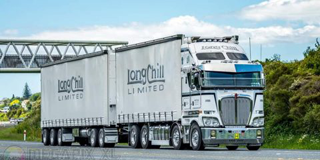 Cam Macrae
Cam Macrae – Longchill Ltd. Driver always goes the extra mile 🙂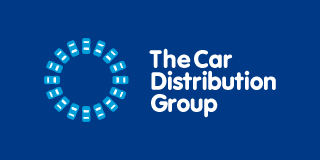 Antonio Black
Antonio Black – Car Distribution Group. He's a top driver, always does his job the absolute best he can.
Steve Climo
Steve Climo – Foodstuffs. All round good guy. Works very hard for his family. Is young in the industry.
Ben Goulter
Ben Goulter – Opzeeland Transport.
1. This man shows up to work day in day out –  always gets the job done safely and efficiently and always willing to go the extra mile to help others learn and complete their work to a high standard.
2. With all my years in the trucking industry I have not came across a more hard working reliable considerate driver. He is an all round great guy and a multirole driver, switching day to day to all different kinds of trucks from semi truck to truck and trailer to hiab truck. With his years of driving trucks and even longer on the forklift at another company, he has mastered the forklift and is one of the best loaders using the forklift when he is not driving trucks.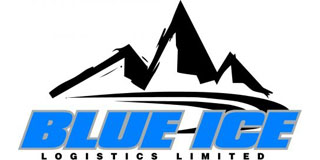 Stuart Warner
Stuart Warner – Blue Ice. Hard working, always willing to go the extra mile and help out others and just a down right good guy.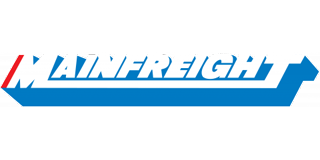 Steve Acker
Steve Acker – Mainfreight. Steve is my husband but we also work together due to him encouraging me to give driving a go. He has worked so hard to get us through some pretty rough times and hasn't given up and couldn't be prouder to work with him!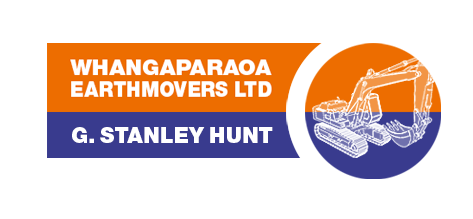 Aaron Stanley-Hunt
Aaron Stanley-Hunt – Whangaparaoa Earthmovers Ltd. Always reliable, willing, ready, able AND EXCITED for any opportunity to take on any given truck driving job allocated to him – trucking is his number one passion!!!!   He takes pride in his Kenworth truck, forever cleaning and polishing inside and out ready for the next job!  Great attitude to work and such an easy going, friendly guy whose number one priority is customer satisfaction!!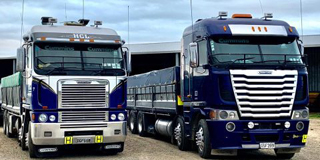 Robert Manning
Robert Manning – Hill Country Limited.
1. In 25 years in transport I have never seen anybody with such dedication to keeping his truck in absolute pristine condition every day of the week we cart a range of products from fertiliser to wood products Robbie never fails to show up shining every Monday and usual sneaks in a mid week spruce up regardless of what dispatch says. A true inspiration to up and coming drivers.
2. He is very dedicated to his job, goes over a beyond what he needs too. Takes pride in what he drives, inside and out.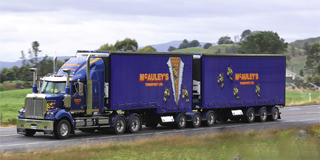 Jeremy Hodson
Jeremy Hodson – Mcauleys Transport. I think you'll struggle to find anyone more dedicated to his job or unit than Jeremy, we appreciate all that he does for his family, Jeremy leaves home on Monday mornings and we see him in the evenings on a Friday, our children miss their dad so much while he is away but when he is home he has our boys at the yard washing his truck, teaching them how to polish and when its all done they get to have a ride around the yard. Both our boys want to drive trucks when they are older cause they see how much their dad absolutely loves it. He's so proud of the truck he has and had put in a lot of hard work to take out categories at truck events around the country.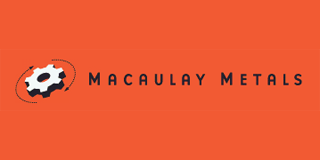 Clint Edginton
Clint Edginton – Macaulay Metals Seaview. Clint is a straight up and dedicated driver who takes meticulous care of his truck and customers.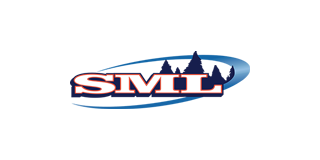 Simon Sheehan
Simon Sheehan – Steve Murphy Logging. I would love to nominate my big brother for this amazing prize as he works such long hours and I know he would love such a gorgeous prize 🙂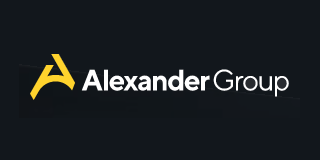 Darren Muller
Darren Muller – Alexander Group. Always open to new ideas, approaches his work with a can do attitude and a smile , and loves MyTrucking to bits!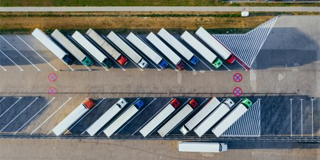 Rangi Tini
Rangi Tini – Banks Peninsula Transport. Positive feedback from our customers which makes a great relationship between driver and customer.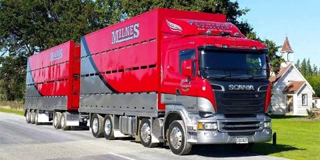 Cory Robertson
Cory Robertson – Milnes Transport Ltd. Like many, Cory is hard working and dedicated to his job. Often he is the first one to arrive on the morning and the last one to leave. Happily, he takes on the jobs others pass on. He puts others before himself and ensures his clients get their fed when they need it. His quick wit is enjoyed by all – other truckies, loader drivers and dispatchers.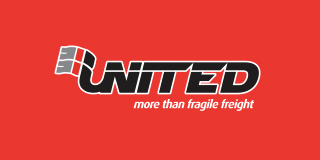 Simon Fletcher
Simon Fletcher – United Movers. Si been in the industry for many years and is always very professional at all times and cares about all our brothers and sisters on the road.
Murray Bidsee
Murray Bidsee – H & J Bruce Transport Ltd. He never complains, once he has his jobs given to him, he just gets them done. Listens and takes constructive advice and has to be told only once, he is respectful of the customers products and public in general. Great guy to work with.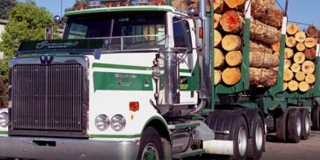 Rod Adams
Rod Adams – Rotorua Forest Haulage. Rod is a hard working dedicated fulla who loves teaching the ways of how to do things not half assed!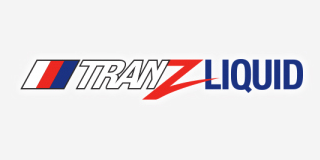 Scott McMillan
Scott McMillan – Tranzliquid Logistics Ltd. Scott is my Husband and works hard to provide for me and our 2 children. Nights spent away from home plus long hours just to do what he loves and provide for his family. Scott has Trucking in his blood! He lives it!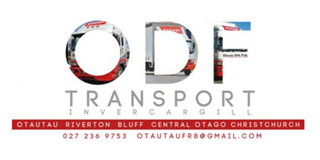 Danyon Cleaver
Danyon Cleaver – ODF transport. Because he's worked so hard-doing freight since he was young he ended up buying his first truck in his early 20s and never looked back had worked super hard building his freight trucking business now he has 6 trucks and a van and is only 27 and he's an amazing guy to top that off.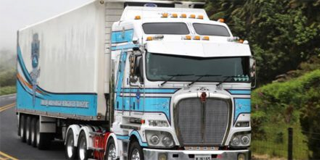 Stu Wood
Stu Wood – Brett Marsh Transport.
1. Stu is one of the most hard working men I know! His truck is always clean, tidy and all the chrome is always sparkling! He takes great pride in the work he does all over NZ!
2. He's the most hardworking man/husband and father.
3. Stu is someone who takes his job seriously. Not only does he do a stellar job of representing his company in terms of professionalism he also represents the industry well on the road. Stu presents his gear in an immaculate fashion and displays courteous and professional driving on the road. He works well with customers and vendors when picking up and dropping off. He is never afraid to lend a hand to others and is always cheerful on the road with a big wave or chat on the CB. The industry needs more drivers like him on the road.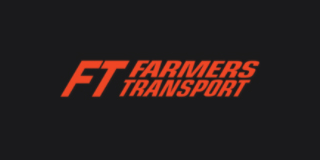 Murray Jensen
Murray Jensen – Farmers Transport. My dads 70 and still going hard. Really good with his gear and liked by a lot of people. I know his grandsons would love it if he won.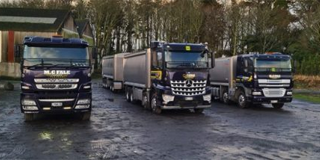 Iain Parker
Iain Parker- MC Fale Transport. Iain has been with us for over 1 year he often goes over and above his job and looks after his truck & trailer to the highest of standards and completes all tasks in a timely manner which we appreciate greatly.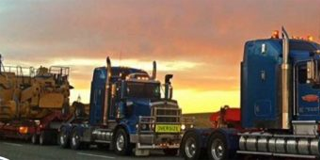 Adam Galloway
Adam Galloway – B.R.Satherley Transport Limited. Very experienced when it comes to heavy haulage he's ya man.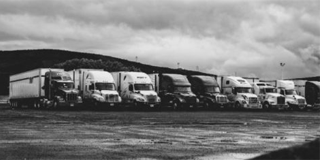 Rex Taylor
Rex Taylor – Midlands Contracting Ltd. Rex is a very positive guy, who is always willing to go the extra mile to ensure things are done right, and that the customers expectations are met. Happy to do what it takes to get the job done.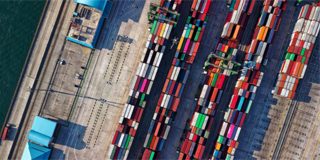 Cam Maxwell
Cam Maxwell – Maxwell Trucking. Good young fella who keeps his rig clean and gets the job done no mater the hurdles in his way.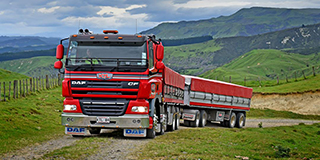 Hawi Karangaroa
Hawi Karangaroa – KTL Transport. Hawi never lets the Aeropsread team down always keeps the Fert coming which is a key to Aerospread's ongoing commitment to servicing our clients during peak times. He's just a good solid chap who gets the job done.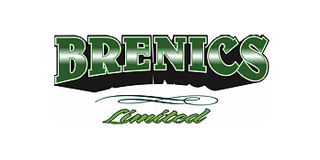 Peter Black
Peter Black – Brenics Transport. Peter Black has been a loyal and dedicated operator within the transport Industry in New Zealand for over 35 years is well known and held in high regard amongst many fellow operators and transport companies around New Zealand.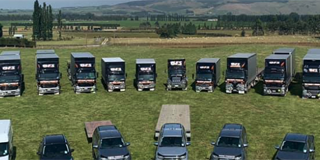 Pete Kingsford
Pete Kingsford – Gore Freight & Storage. Always cheerful when mako g delivery's to my workplace, good banter and tells you if anything is amiss. Top bloke.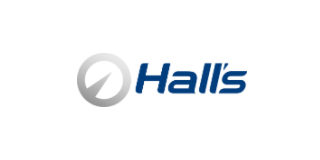 Zane Mcfarlane
Zane Mcfarlane – Halls Refrigerated Transport & Logistic Services.
1. My partner Zane Mcfarlane deserves to be nominated because he is a caring an very helpful driver, he always goes the extra mile to help his customers who he's dropping freight off too an also helps his fellow colleagues, he does long hours an a lot of times comes home late because once he's back at the yard he helps around the yard by parking up trucks moving them around or helping the night staff by loading up trucks he's not asked to do this but he does it because he's kind an has a good heart he doesn't get paid for the extra things he does an usually always his dedication goes unnoticed but their are a couple other drivers that praise him an tell him he's a good sort, he also looks after the truck he drives by washing it and maintaining the inside he has pride for halls trucks even thou a lot of the other drivers don't, he supports our family a lot an try's to pick up extra work where he can he's a really good hearted man who will take the shirt of his back to help others an I'd like to see him get noticed for what he does so that's why I'm nominating him an he would love this he's very humble as well, thank you for the opportunity.
2. Because he's a top driver very reliable I recommend him to anyone and a top bloke with it.
3. He's so proud of his rig. He's always sending me pictures of it. With his little girl in front, behind the wheel, rolling down the road with music playing. Parking bays. My mates nearly 50yrs old and shows it off like it's his first ride.
Dylan Clothier
Dylan Clothier – Waharoa Transport Company Ltd. Dylan is one of these operators who puts his heart and soul into any truck he drives rain, hail or shine he seems to have a clean and shiney truck. Puts in a hards days work always goes the distance for the company and clients.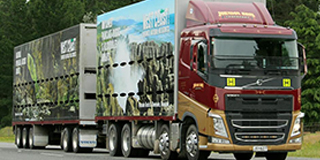 Shaun Wattie Watts
Shaun Wattie Watts – Johnson Brothers Transport 2006 Ltd. This guy deserves more than one nomination he gives so much of his life and passion to the trucking industry. He is the definition of operator he is also a top bloke, the take the shirt off his back type of bloke. I owe a lot to this top notch fulla.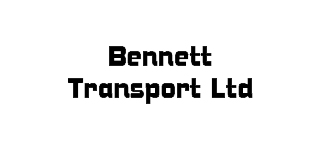 Marc Fox
Marc Fox – Bennett Transport Ltd. Marc is willing to, and happily goes about, any task set for him. He is adaptable as both a bulk and livestock driver, totally dependable and we appreciate his dedication to his work with us.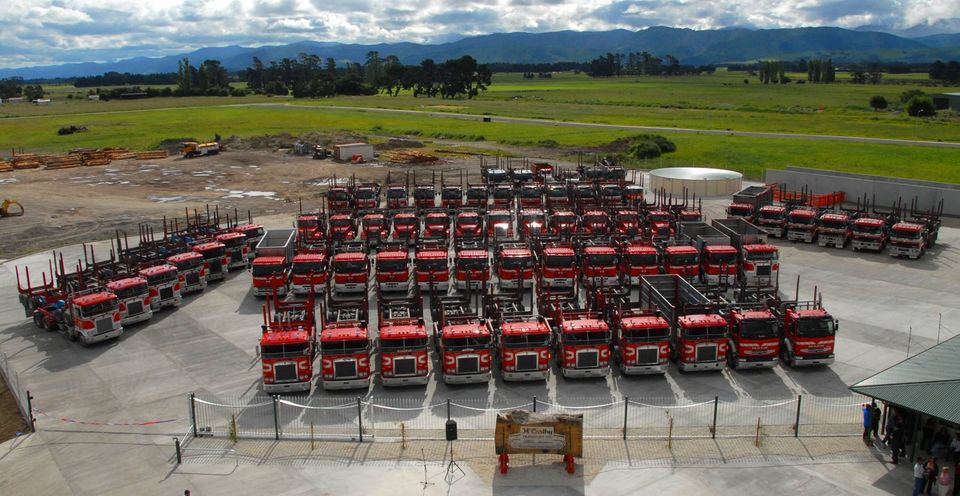 Peter Rix
Peter Rix – McCarthy Transport. Peter is a meticulous driver with a particular focus on safety. His normal route sees him drive between Wairarapa and Wellington ports over the notorious Remutaka Hill Road. In his spare time, Peter volunteers as a flight instructor with the Wairarapa Aeroclub. He likens his truck driving to flying, where he needs to maintain situational awareness and make command decisions on the road for the safety of all drivers. Peter's safety record and attitude, as well as his community contributions, make him a great candidate for recognition.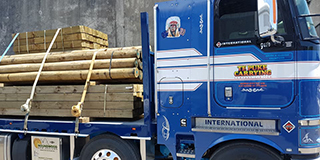 Josh Crawford
Josh Crawford – Te Puke Carrying. Bloody good buggers. Little family business based in Te Puke. They ship out concrete panels all over the North Island. Always smiling, always delivering and alway make it super easy for us even though they also have a tonne of other stuff going on! Our panels get carted into dairy farms so as you can imagine it's not that straight forward and sometimes they are towed out with diggers and all sorts! Josh is my favourite, always makes time for a cuppa and a chinwag. A great kiwi bloke.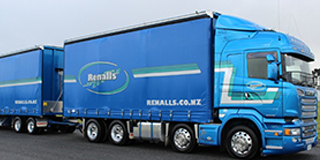 Dale Harland
Dale Harland – Renalls 2004 Ltd. Not really sure where to start. Dale ticks all the boxes when it comes to a driver. He is always willing to go the extra mile to get the job done to an exceptionally high professional standard. He treats and looks after his truck like he owns it himself. Is always on top of maintenance requirements. He is never shy of hard work. He works long hours and is away from his family every week without a single complaint. He has a manor at work that rubs off on management, other drivers and, most importantly, customers. He brings a vibe to the business that is second to none. Long story short, Dale is what any transport operator wishes for in their drivers !!!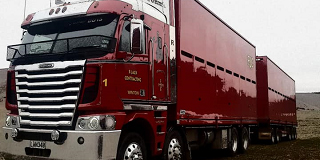 Amy de Thierry
Amy de Thierry – RJ Contracting. While still juggling a family life at home for our kids while I'm away for work she still keeps a positive can do attitude even after a long day behind the wheel, Keen and enthusiastic about her career, great pride in her equipment and loves getting out there and doing it, proving females are as equal as all males in the transport industry.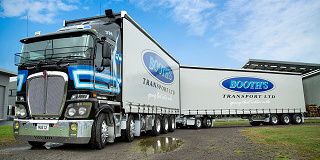 Amanda Bright
Amanda Bright – Booths Transport.
Takes pride in her ride.  Always willing to help others not matter who.  Awesome woman to work with –  always happy and smiling.
Keeps the freight moving during the night when the rest of us are fast sleep
Amanda has overcome an horrific accident in the line of truck driving, she is a dedicated trucky chick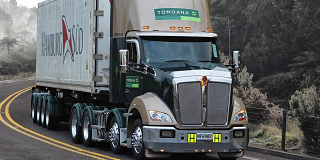 Elizabeth Crosby-Campbell
Elizabeth Crosby-Cambell – Tomoana Warehousing Ltd Elizabeth is my daughter. She has encouraged and supported me – at 55years old I got class 5. 6 weeks ago I started working with her at TWL. They took me on knowing I've limited experience. She showed me the ropes. I appreciate her for her ongoing encouragement.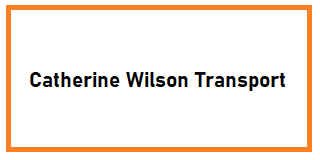 Catherine Wilson
Catherine Wilson –  Wilson Transport Over the last 10 years I have watched Catherine prove her place in the trucking industry, in the last 3 years I have watched her go from strength to strength starting up her own business and running it confidently. She truly is a great ambassador for women in the trucking industry.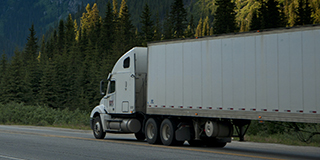 Dennise Wicht
Dennise Wicht – P & D Haulage. They deserve to be appreciated because they do so much for other people and they always put everyone else before herself.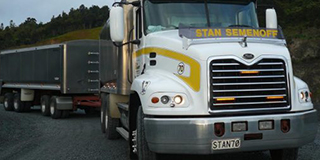 Stephen Pattison
Stephen Pattison – Stan Semenoff Livestock. Steve is awesome. Looks after the gear, customers and the company. Steve is still awesome.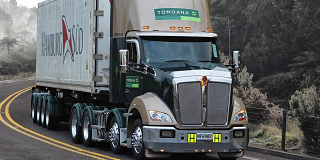 Kerry Crosby
Kerry Crosby – Tomoana Warehousing. The most extraordinary person I've ever met!!!! Just an amazing human that followed her dream of becoming a truck driver and she did it!! Jumped all the hurdles thrown in her way along the ride and never looked back. Kerry took the biggest risk and followed her heart to become a truck driver after over 30 years of hair dressing and she loves it and suits it like born for it 😉 it's hard being a woman in a male dominated business but this one knows the drill.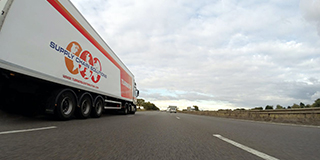 Marilyn de Thierry
Marilyn de Thierry – Southern Milk Transport. Mum has been a truck driver since we lost our father 26 years ago who was also a truck driver so after losing him Mum found the closest place to our dad was behind the wheel of a big rig…. This amazing, caring and most supportive person anyone would come across. She goes above and beyond for not only her own but anyone that she comes across! She has worked as a Maori warden and a victim support worker while still holding down her own as a truckdriver…. Mum has been in many roles over her 26 years in the industry and her massive heart and determination is what has got her to where she is today! Being 1 of the 1st female drivers in NZ I take my damn hat off to her for pushing through and getting to where she is! So with all the being said myself (Sharlene) and my younger sister (Amy) would love to nominate our Amazing caring Mama.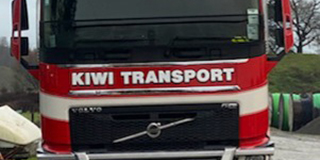 Bruce Martin
Bruce Martin – Kiwi Transport. This guy works hard and plays hard. Always going the extra mile to keep the country moving. Spends most Saturdays at the depot doing maintenance, changing tyres, washing trucks. Fills in doing dispatch when the dispatcher needs a break. Just a bloody good all rounder, and a good fulla to work for too.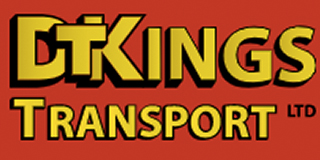 David James King
David James King – D T King Transport. David is my brother and he had been driving trucks for as long as I can remember. He takes pride in his truck and he is great with clients but also is there to help anyone who needs it. He loves his job being a stock truck driver. He is carrying on our family name driving for kings DT is our great grandfather.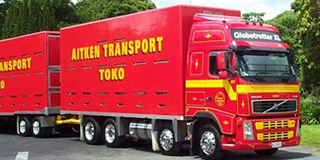 Peter Bonner
Peter Bonner – Aitken Transport. Peter Bonner has been at Aitkens since he left school and is 65 this week. He is a true legend of Taranaki trucking and still runs rings around the young fellas.