Walker Brothers Transport
Learn how MyTrucking streamlined Walker Brothers workflow allowing their focus to be the customer, not the paperwork.

Walker Brothers Transport
Walker Brothers store and transport bulk goods around the lower North Island and are specialists in the transportation of stock feed, aggregates and fertiliser. Well recognised all over Taranaki they are based New Plymouth, providing exceptional service to the regions farmers.
Walker Brothers run a modern fleet of tippers, silo and flat deck trucks and also have a commercial interest in livestock and milk transportation companies. All the vehicles have tablets installed to run MyTrucking and to provide driver communication. Their key business philosophy is to build and cultivate strong relationships with the customers, business partners and the communities they operate in.
How was the workflow previously managed?
Walker Brothers has developed over time from a combination of paper and spreadsheet based workflows with up to three people handling the information. Today the work order flows through to invoice with little handling, and just a final check off to confirm the details. This has enabled the admin team to spend more time in other facets of the business.
What issues needed to be resolved?
Walker Brothers tried a couple of systems to manage their fleet. The simplicity and effectiveness of MyTrucking avoided the complexity of the previous systems.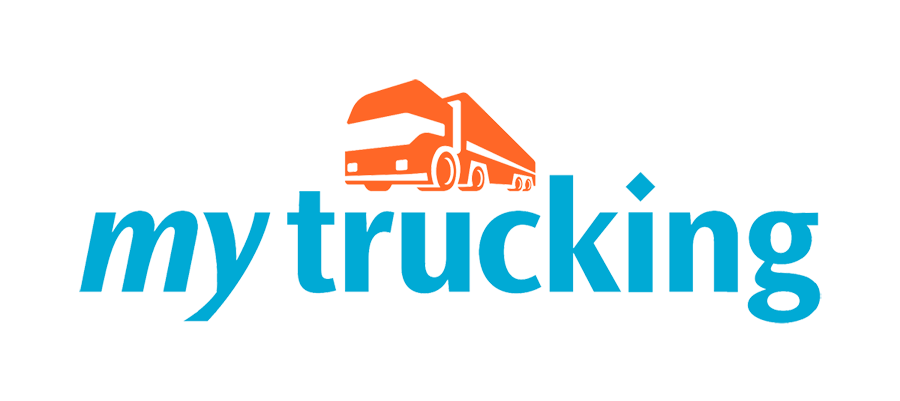 Walker Brothers joined MyTrucking Apr 2016
Before
Multiple systems requiring repeated input
Duplicated information handling
Risk of errors
After
Much reduced data input and paperwork
Scalable and reliable for future growth
Information and billing always accurate
Comprehensive reporting allows effective information analysis
Why MyTrucking?
The setup and operation was so easy, and the implementation required very little training.  The smooth integration with Xero means less data entry and less errors. The auto pricing and automatic invoice description features makes invoicing a breeze.
How easy was it switching to MyTrucking?
No problems at all. No extra resources were needed to implement MyTrucking, in fact very little training was required at all. It was intuitive and straightforward to get started and use.
What are the key benefits that MyTrucking provides?
MyTrucking provides great value, is easy to use, and provides all the information we need to operate efficiently. The reporting available in MyTrucking is excellent for monitoring how the business is performing, and improving the service provided to the customer.
Where has MyTrucking helped most?
Being able to easily produce a quick summary of our weekly and monthly performance, and therefore this enables us to keep an eye on customers and ensure Walker Brothers remains their carrier of choice.
"My Trucking's simplicity and focus on the end outcome are its secret to helping us succeed." Nick Walker.
Popular features that will change your world
Simple yet powerful time-saving tools to stream-line your business and grow your bottom-line.
Simplicity
No training required, every member of your team will be productive from day one.
Driver app
A drivers app that works with iPhones and iPads & Android phones and tablets.
Integrated invoicing
Fully integrated with Xero & MYOB AccountRight makes invoicing a breeze.
Position at a glance
Executive view shows financial position & vehicle performance at a glance
Auto-pricing
Save time looking for that last used rate, it's automatically applied.
Enterprise
An enterprise add-on enables enterprise based views based on business units.
Custom reporting
A powerful reporting engine, create and save regular reports, dead easy.
Smart entry
Smart sensors such as changing a rated price to fixed simply by entering a total.
Invoice descriptions
Preset invoice descriptions save time and typing, captures job information automatically.
Single entry
From a single entry the job flows through to invoicing like magic.
Easy job management
Split, copy and replicate loads & jobs, or change vehicles all quick and easy.
Cloud based
Accessible from anywhere you have wifi or network connectivity.
What am I getting?
You are signing up to a 14 day free trial with MyTrucking. This trial account will have all the features of the MyTrucking service without limitation, this way you will get to experience the full power that MyTrucking has to offer. By signing up for a free trial you agree to our terms of use and privacy policy, a credit card is not required.
What is the process from here?
After submitting this form we will set you up with a login to MyTrucking. We will try to call you, as we find a quick 5 min chat to answer any questions you have helps you get the most out of your trial.
What if I get stuck?
Use the in-app chat feature, all support is free, or call us; a quick 5 min chat usually resolves all the questions you have.
What happens at the end of my trial?
At the end of your 14 day free trial you will be asked if you want to continue to use MyTrucking. If you choose not to use MyTrucking your trial account will be removed and you will no longer have access to MyTrucking. A yes response will signal the start of your billing period, you can cancel at anytime without penalty.
© 2022 MyTrucking Ltd. All rights reserved