Treloar Transport Road Construction & Materials
Learn how MyTrucking helped Treloar Transport come to grips with their invoicing and stop revenue leakage.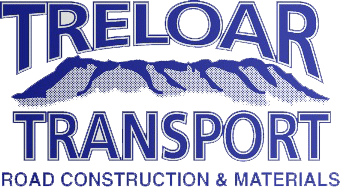 Treloar Transport
Over 31 years of Experience – Treloar Transport is a family business which has been involved in all facets of construction, civil contracting, earthmoving and quarrying in Tasmania since 1978. During this time the company has developed a reputation for reliability and excellence in customer service delivering a quality product with high regard for environmental issues.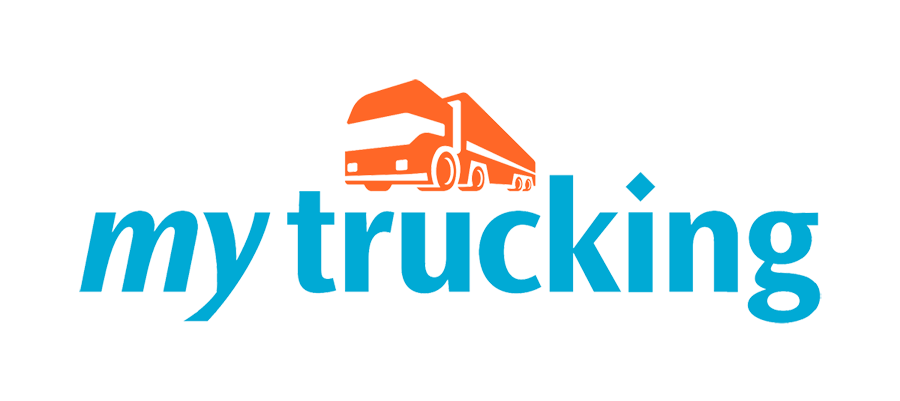 Treloar Transport joined MyTrucking Jul 2016
Before
multiple diaries, both paper based and an old line version
difficult to prove what jobs had been completed
information and billing lost or errors
After
automated & integrated into our processes
reduced errors and paperwork
pre-Approved invoicing
information and billing always accurate
sending custom reports to our customers
focused on getting the job done
Why MyTrucking?
It was clear we needed to automate, and many if the systems out there are just too complex and too expensive. We came across MyTrucking searching for answers on-line. From the first time we got in touch, these guys were all over it. Nothing was ever a problem.
Their core strength is the simplicity of it all, from entering jobs, running reports and getting the job to the drivers, it really is just so simple. After using MyTrucking for a couple of hours we knew we'd found it.
How easy was it switching to MyTrucking?
Really simple, you're effectively using a diary, so no matter how broken or not your old system is the transition is easy.
Where has MyTrucking helped most?
Our invoicing process has improved out of sight. By creating and sending custom reports out to our customers before we send the invoices we've basically got pre-approval for the majority of our invoicing. Cashflow has vastly improved, and the time we spend invoicing and chasing invoices has reduced dramatically.
Has MyTrucking surprised?
Not sure surprised is the right word, but we've certainly got what we needed.
Not to harp on the point but how simple they've made it is what has really surprised.
"We have expanded the MyTrucking use to our site supervisors who are now putting their own jobs in instead of us waiting for dockets for each fortnight, which is a HUGE help for me to do the invoicing. I love the MyTrucking system for job entry and invoicing, it makes it much less time consuming."
Lydia Howard Treloar Transport – Sheffield, TAS
Popular features that will change your world
Simple yet powerful time-saving tools to stream-line your business and grow your bottom-line.
Simplicity
No training required, every member of your team will be productive from day one.
Driver app
A drivers app that works with iPhones and iPads & Android phones and tablets.
Integrated invoicing
Fully integrated with Xero & MYOB AccountRight makes invoicing a breeze.
Position at a glance
Executive view shows financial position & vehicle performance at a glance
Auto-pricing
Save time looking for that last used rate, it's automatically applied.
Enterprise
An enterprise add-on enables enterprise based views based on business units.
Custom reporting
A powerful reporting engine, create and save regular reports, dead easy.
Smart entry
Smart sensors such as changing a rated price to fixed simply by entering a total.
Invoice descriptions
Preset invoice descriptions save time and typing, captures job information automatically.
Single entry
From a single entry the job flows through to invoicing like magic.
Easy job management
Split, copy and replicate loads & jobs, or change vehicles all quick and easy.
Cloud based
Accessible from anywhere you have wifi or network connectivity.
What am I getting?
You are signing up to a 14 day free trial with MyTrucking. This trial account will have all the features of the MyTrucking service without limitation, this way you will get to experience the full power that MyTrucking has to offer. By signing up for a free trial you agree to our terms of use and privacy policy, a credit card is not required.
What is the process from here?
After submitting this form we will set you up with a login to MyTrucking. We will try to call you, as we find a quick 5 min chat to answer any questions you have helps you get the most out of your trial.
What if I get stuck?
Use the in-app chat feature, all support is free, or call us; a quick 5 min chat usually resolves all the questions you have.
What happens at the end of my trial?
At the end of your 14 day free trial you will be asked if you want to continue to use MyTrucking. If you choose not to use MyTrucking your trial account will be removed and you will no longer have access to MyTrucking. A yes response will signal the start of your billing period, you can cancel at anytime without penalty.
© 2021 MyTrucking Ltd. All rights reserved